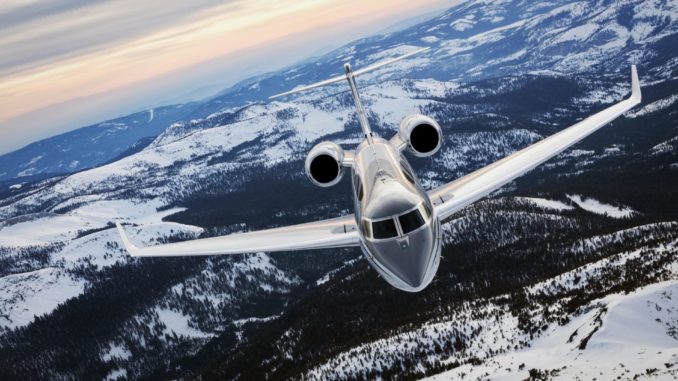 European debut for Gulfstream G600
US business jet airframer Gulfstream has announced the G600 will make its European debut at European Business Aviation Convention & Exhibition (EBACE) 2018.
The G600 is Gulfstream's latest offering and is capable of carrying 9 passengers in hotel room luxury on distances up to 6,500nm. Cruising at speeds up to Mach 0.925 and up to 51,000ft, the G600 stretches the possibilities of business aviation.
Gulfstream says that the G600 offers best-in-class comfort, fuel efficiency and superior range at high speed. It also features the Gulfstream Symmetry Flight Deck which features active control sidesticks and touch-screen avionics interfaces.
The European fleet of Gulfstream aircraft is currently 230 and has grown significantly in the past 5 years making Europe a target market for the
"Gulfstream remains committed to the business aviation needs of the European region," said Mark Burns, president, Gulfstream. "We are uniquely positioned with offerings ideal for a wide range of missions — whether speeding from country to country or continent to continent. The G500 and G600, especially, are generating strong interest in Europe, as they offer a combination of customer benefits not found in competitive aircraft, including advanced technology, unparalleled efficiency and high-speed performance.
"The G500 has been demonstrating those capabilities during its six-month world tour, racking up nearly 20 city-pair records while visiting customers across the globe. In fact, the G600 joined the G500 for a portion of its tour, and the duo established two records each in their respective weight classes during the trip."
EBACE 2018 starts in Geneva on Monday 28th May and customers and pilots will be able to experience Gulfstreams Symmetry Flight Deck system through virtual reality at the event.