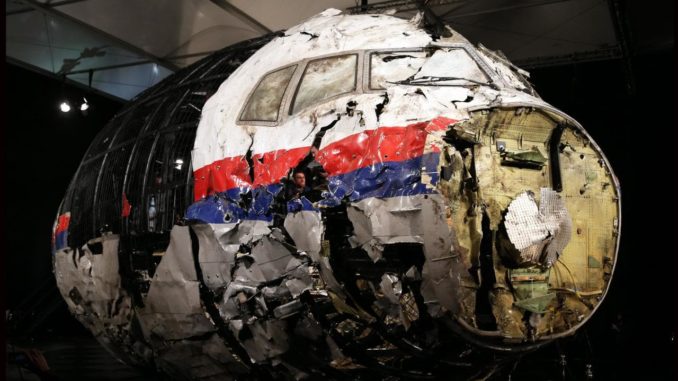 Dutch investigators have said that the Malaysian Airlines 777 that was shot down over Ukraine in 2014 was shot down by a missile provided by Russian Forces.
The investigators have studied video footage of the missile launch which they say proves that the missile belonged to Russia's 53rd anti-aircraft missile brigade who had entered Ukraine shortly before firing the missile and quickly retreated back across the border following the incident.
Flight MH17 was heading from Amsterdam to Kuala Lumpur, Malaysia, when it was shot down by a Buk anti-aircraft missile over eastern Ukraine on July 17, 2014, killing 298 passengers and crew.
Russia has consistently denied claims that it provided the missile that shot down MH17 even inventing evidence of an image of a Ukranian fighter shooting down the aircraft. Unfortunately for Russia, that photo was quickly debunked, largely because it showed a Boeing 767 not a Boeing 777.
The latest evidence though shows that not only did Russia provide the missile, it was possibly Russian forces that fired it.
Wilbert Paulissen of the Dutch National Police told a news conference this week that the missile was fired from inside Ukraine and that "All the vehicles in a convoy carrying the missile were part of the Russian armed forces,"
Chief prosecutor Fred Westerbeke said: "We have a lot of proof and a lot of evidence, but we are not finished," adding "There is still a lot of work to do.".