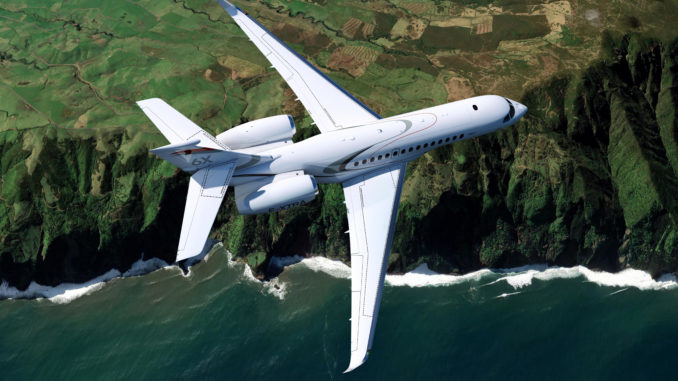 Dassault Aviation unveiled its latest business jet yesterday 8th December as it rolled out the Falcon 6X at Bordeaux-Merignac's Charles Lindbergh Hall.
The French plane makers latest aircraft features the tallest and widest cabin ever found on a business jet making long-haul travel even more comfortable.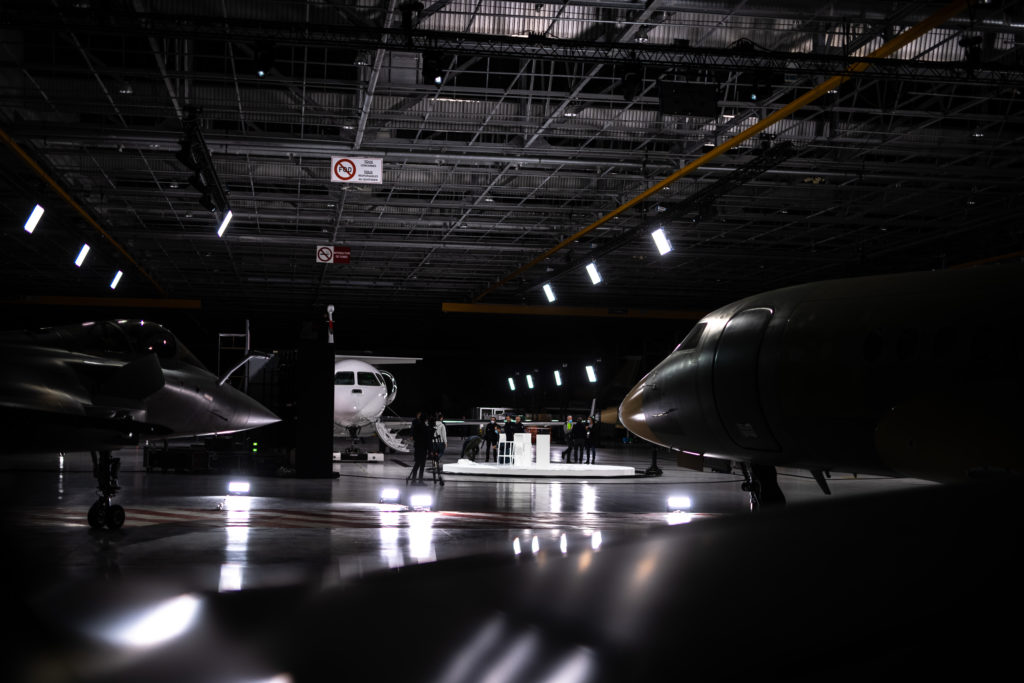 The cabin is up to 6ft 6″ tall and 8ft 6″ wide providing more space for collaborating with colleagues, working and for sleeping on long flights.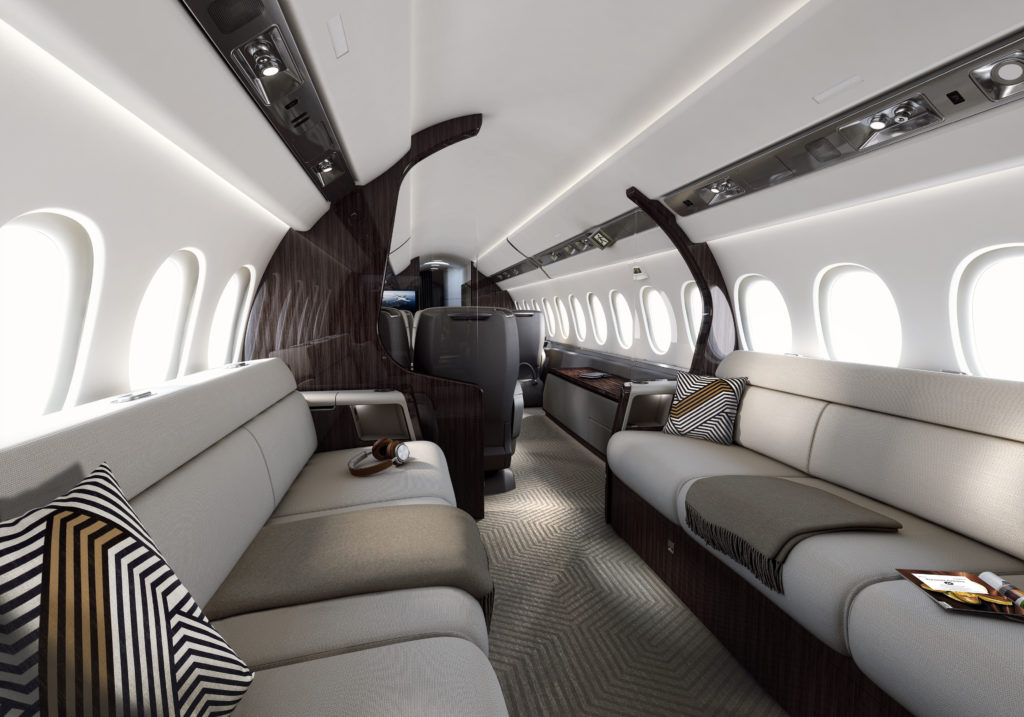 It also offers more cabin configuration options to truly personalise your the aircraft and you may well need that comfort, with a range of 5,500nm the aircraft can fly non-stop from London to Sao Paolo.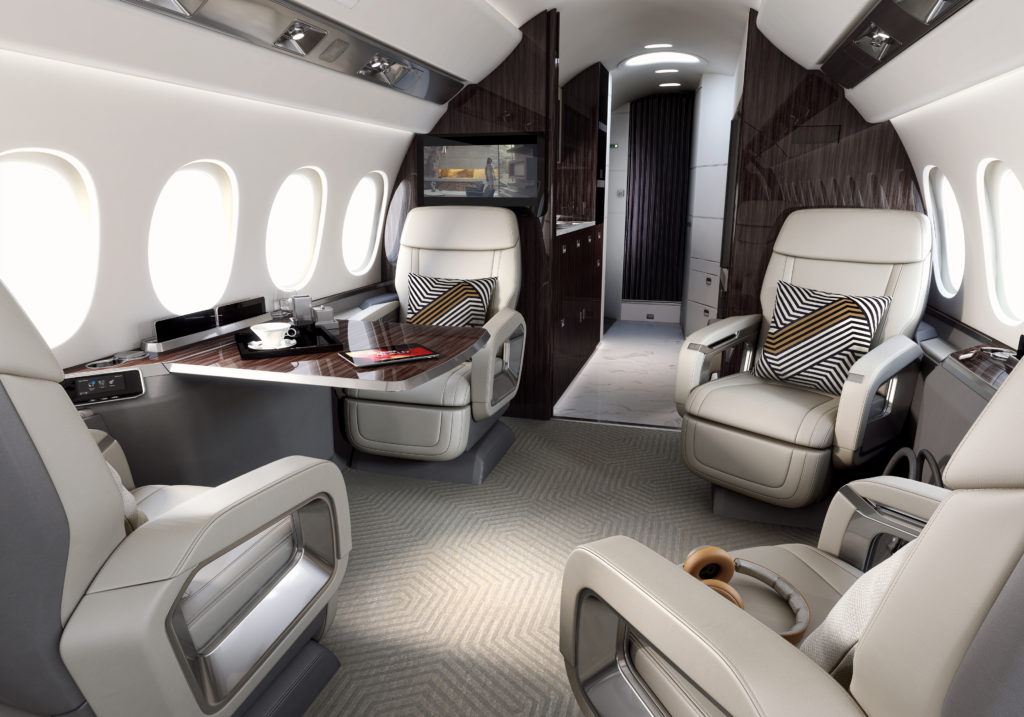 The new Falcon 6X also features a state of the art flight deck with next-generation Digital Flight Control System (DFCS) designed to put the pilot at the very heart of the aircraft.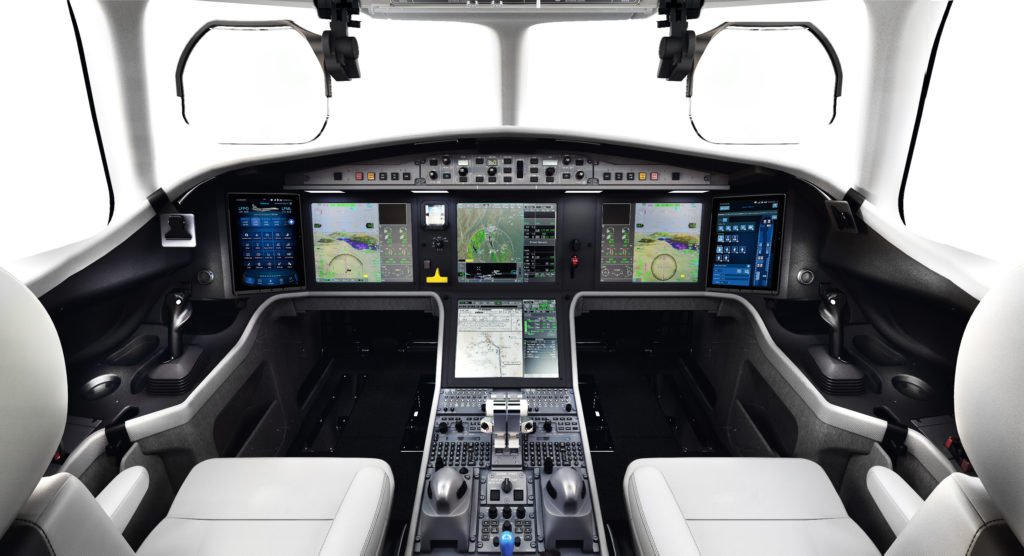 The 6X is safer than ever too with new safety features including a Pressurized Fuel System designed to reduce the risk of ignition in fuel tanks. Nitrogen is also used to fill the space above remaining fuel with inert gas, further protection against ignition.
"Today's rollout is a significant achievement. I am very pleased to present the addition of an all-new aircraft design within the Falcon family, the ultra widebody Falcon 6X," said Dassault Aviation Chairman Eric Trappier. "The challenges posed by the Covid-19 pandemic required exceptional perseverance and cooperation on the part of Dassault and its partner companies."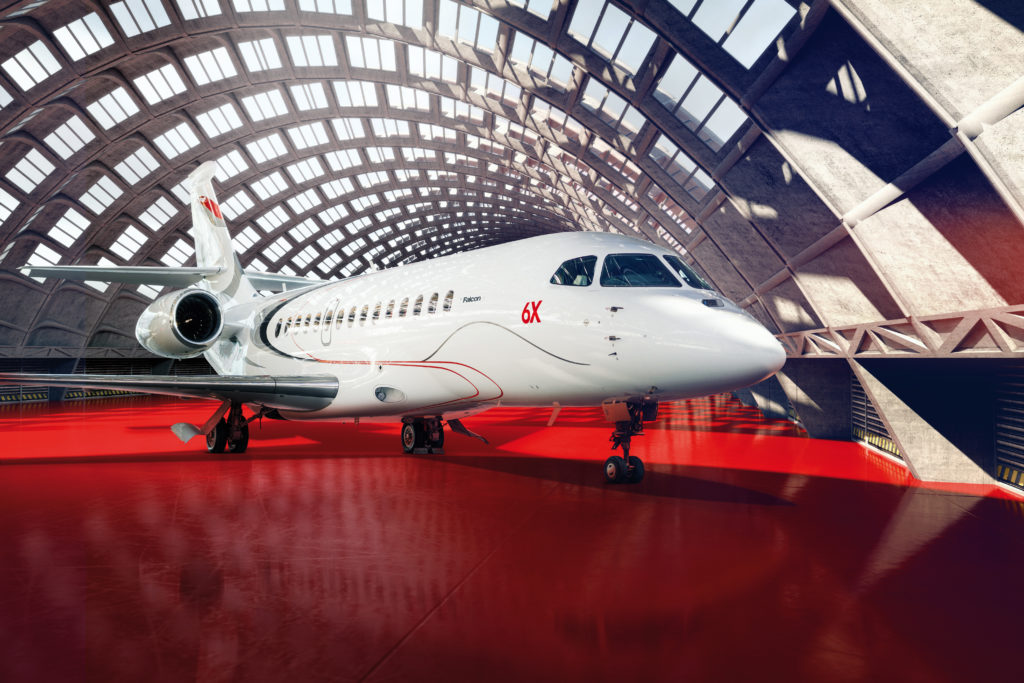 Dassault Falcon 6X Specifications
Range: 5,500 nm (10,186 km) at Mach .80 (8 pax, 3 crew, ISA, SL, Zero Wind, NBAA IFR Reserves); 5,100 nm (9,445 km) at Mach .85
Maximum Mach Operating (MMO) speed: Mach .90
Maximum Certified Altitude: 51,000 ft (15,545 m)
Balanced Field Length (MTOW; SL; ISA): 5,480 ft (1,670 m)
Approach Speed, Vref (8 pax, 3 crew, SL, NBAA IFR Reserves): 109 kias (202 km/h)
Landing Distance (SL): 2,480 ft (756 m)
2 Pratt & Whitney PurePower PW812D

Max Thrust (20°C flat rated): 13,000-14,000 lbs

3rd Generation EASy Flight Deck

With Honeywell Primus Epic System
EXTERNAL DIMENSION

Wing Span: 85 ft 1 in (25.94 m)
Length: 84 ft 3 in (25.68 m)
Height: 24 ft 6 in (7.47 m)
INTERNAL DIMENSIONS

Cabin Height: 78 in (1.98 m)
Cabin Width: 102 in (2.58 m)
Cabin Length (excluding flight deck and baggage): 40 ft 4 in (12.30 m) 
Cabin Volume (excluding flight deck and baggage): 1,843 ft3 (52.2 m3)
Baggage Volume: 155 ft3 (4.4 m3)
WEIGHTS/CAPACITIES

Maximum Ramp Weight: 77,660 lb (35,225 kg)
Maximum Takeoff Weight: 77,460 lb (35,135 kg)
Maximum Landing Weight: 66,190 lb (30,025 kg)
Maximum Zero-Fuel Weight: 45,920 lb (20,830 kg)
Maximum Fuel Weight: 33,790 lb (15,325 kg)