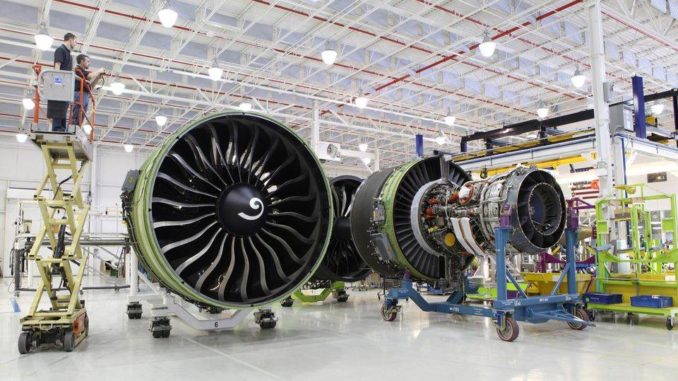 General Electric (GE) has become the latest aerospace company to consult with workers over job losses.
GE Aviation Wales, which operates an engine servicing and maintenance facility at Nantgarw, South Wales has said is consulting its 1,400 employees as its parent company looks to cut around 13,000 workers worldwide.
The plant at Nantgarw carries out maintenance on jet engines such as the massive GE90, which powers the Boeing 777 and is considered one of the best sites in Europe for Jet Engine Maintenance.
GE's Aviation division has been affected by the global slump in acviation as a result of the Coronavirus Pandemic.
As a result, GE's two biggest customers Boeing and Airbus have both slowed aircraft production with deliveries grinding to a halt.
According to the BBC, A spokesperson for GE said "The business is consulting with all employees at the Wales site, including those currently furloughed, regarding voluntary severance. The total number of people affected will only be finalised through the consultation process which is currently underway."
The company has already furloughed a number of staff at the site.
The news comes days after Derby-based jet engine competitor, Rolls Royce announced it would need to make redundancies.