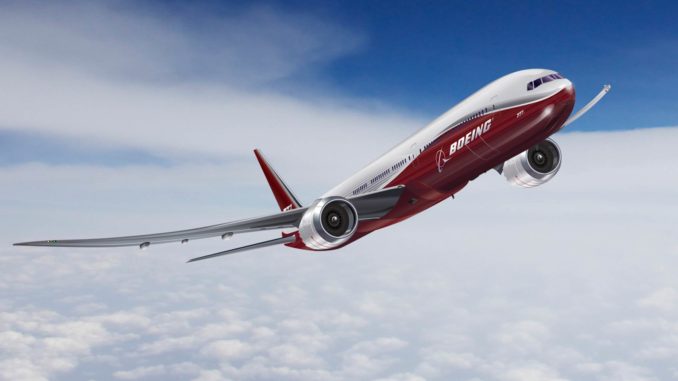 GE Aviation Wales has been awarded a contract worth £20m at its plant in South Wales securing not only the future of the site but hundreds of existing jobs as well as creating new ones.
GE Aviation Wales plant in Nantgarw repairs and overhauls GE's range of turbofan jet engines and this contract is to provide maintenance and repair facilities  for the companies latest GE9X engine range.
The GE9X will power the new Boeing 777X aircraft currently being built by the Seattle-based airframer and represents the very cutting edge of powerful, yet economical jet engines. According to GE it's designed to deliver a 10% improved aircraft fuel burn versus the GE90 powered Boeing 777-300ER and a 5% improved specific fuel consumption versus any twin-aisle engine available
The contract was awarded to Nantgarw following an investment from the Welsh Government in deal made when First Minister Carwyn Jones met with GE in Washington DC. The agreement is that GE Aviation will invest £15m and the Welsh Government a further £5m.
Engine overhaul and repair has been going in at the Nantgarw site for over 75 years and GE Aviation Wales Managing Director called it "a great day for Wales and particularly for our communities across the Valleys"
First Minister Carwyn Jones said: "I am delighted Welsh Government is supporting this very significant investment in one of our flagship operations." adding "GE Aviation Wales is one of the largest aircraft engine maintenance facilities in the world and today's announcement ensures it will maintain its position as the global centre of excellence for wide bodied jet engines that will now also include GE's latest engine, the GE9X."
GE Aviation Wales currently employs around 1,400 at the Nantgarw site.