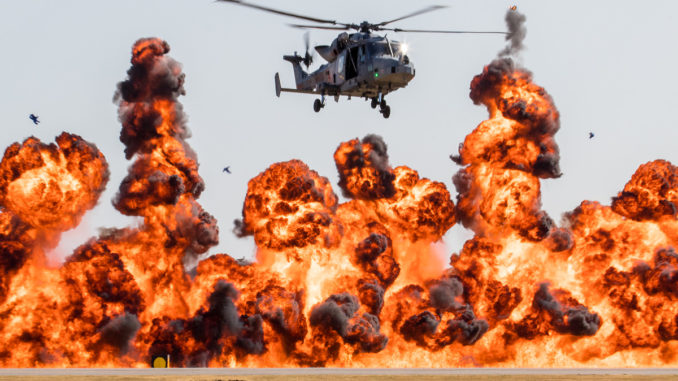 The Royal Navy International Air Day, previously known as Yeovilton Air Day, has been confirmed to take place on Saturday, 13th July 2019.
Planning is well underway for the 2019 event which is one of the highlights of the British airshow calendar.
Despite dropping Yeovilton from the name the airshow remains at RNAS Yeovilton, the home of the Navy's fleet Air Arm and the day will see RNAS Yevoilton welcome around 40,000 to view the five-hour flying programme as well as the rows of static displays.
Commodore Nick Tindal, Commanding Officer, RNAS Yeovilton, states that: "The Royal Navy International Air Day will celebrate modern and historical Air Power in its many forms not least its central role for Maritime Capability and for the capabilities of our sister services, the Army and Royal Air Force.
"It is also an opportunity to welcome our NATO, European and other close Allies and Partners from across the globe underlining the importance of international cooperation and the international nature of Royal Navy and UK military operations."
2018 Yeovilton Air Day Highlights