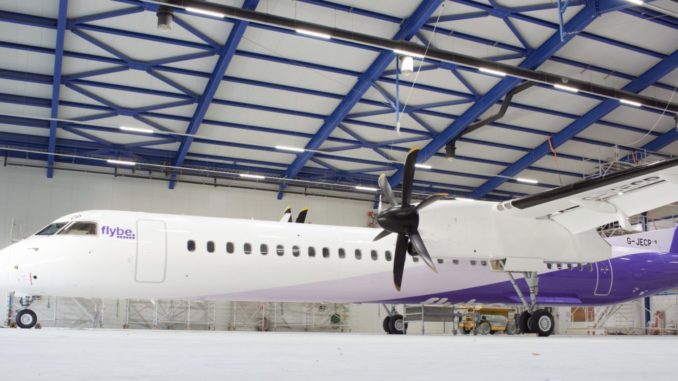 Exeter based regional airline Flybe has issued a profit warning today warning of pre-tax losses totalling £22m
The airline has been hit by rising fuel prices, a weak pound and a reduction in consumer demand.
Actual losses however will actually be around £12m as the airline is ending expensive lease deals resulting in a £10m bonus.
Flybe originally warned of losses totalling £19.2m but today's review showing a much higher figure will ring alarm bells for some investors and has already hit the companies share price which dropped around 26% following the update.
Other factors that are contributing to the losses are a major IT overhaul and extra maintenance costs.
Flybe recently announced its future plans to restructure its fleet and routes in a bid to reduce costs and Christine Ourmieres-Widener, chief executive of Flybe, said: We are reviewing further capacity and cost-saving measures. Stronger cost discipline is starting to have a positive impact across the business, but we aim to do more in the coming months, particularly against the headwinds of currency and fuel costs," she said.
"We continue to strengthen the underlying business and remain confident that our strategy will improve performance."