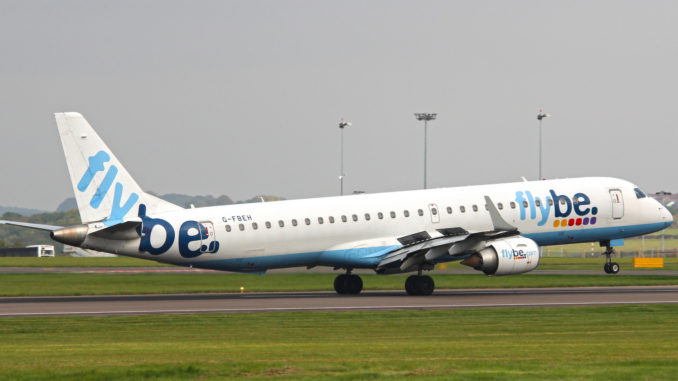 Flybe, Europe's largest regional airline, has been operating more than 1,500 flights across over 150 routes this August Bank Holiday weekend (Friday 25th to Monday 28th August) and  reports that three of its six leading performers, with increased demand over the same period last year, are popular South West services to  Newquay Cornwall Airport from Birmingham, Glasgow and Manchester.
With all the road and rail chaos not only forecast but having become reality this weekend, customers have clearly decided to take advantage of some of the affordable, time-saving flights from their regional airport that allow them to make the most of limited, valuable leisure time. For example, the short Flybe flight from Glasgow to Newquay takes just one hour and 40 minutes to cover the 500 mile journey, compared to the long gruelling  alternatives of sitting for up to nine hours in a car, or having to make multiple connections by train on a journey that can take as long as 11 hours.
Flybe's Top Six Most Improved Bank Holiday Routes 
Glasgow to Newquay
Newcastle to Southampton
Birmingham to Newquay
Exeter to Glasgow
Manchester to Newquay
Edinburgh to Manchester
Flybe CEO, Christine Ourmieres-Widener comments: "There has been increased interest this year in domestic travel as people choose to stay closer to home and enjoy all that the UK has to offer. The demand we have seen this August Bank Holiday weekend has supported this and been strongest on some of our most popular UK mainland destinations. At this time of the year, travel is traditionally extremely chaotic and battling the road and chaos and widespread rail disruption is particularly time consuming. There is a clear trend that customers have chosen to soar above it all, saving time and stress by letting the plane take the strain, especially when travelling longer distances routes that criss-cross the length and breadth of the UK."
With 53% percent of all UK domestic air travel being taken on Flybe flights, this would indicate that customers are choosing to stay within the UK rather than travel farther afield to make the most of the last long summer weekend before the start of the new school year.
Flybe's full schedule is available at www.flybe.com