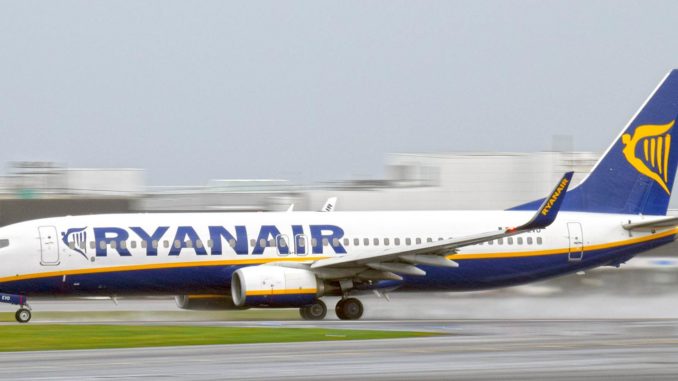 Irish low-cost airline Ryanair has smashed into Worlds Top 10 rankings placing 7th based on passengers carried.
The latest rankings see the Low-Cost Carrier (LCC) go from 10th place to 7th in just 2 years with over 148,000 million passengers being carried int he last year on their fleet of 401 Boeing 737-800 aircraft.
The Airline Rankings, produced by industry analysts Flight Global, puts Ryanair ahead of many of the worlds "top" airlines including Lufthansa (8th), British Airways (9th) and Air France (11th).
Perhaps most telling from the rankings though is that many of the traditional airlines have remained in the same position, or dropped as a result of stagnant growth. British Airways has remained 9th,  Air France dropped 3 places and Lufthansa dropped 1 place.
World Airline Rankings by Traffic
(1) American Airlines
(2) Delta Air Lines
(3) United Airlines
(4) Emirates Airline
(5) Southwest Airlines
(6) China Southern Airlines
(10) Ryanair
(7) Lufthansa
(9) British Airways
(14) Qatar Airways
(previous place)
It is a different story for consumers though. At the World Airline Rankings, produced by SkyTrax and based on customer feedback and surveys, it placed a lowly 76th.
Ryanair continues to expand its operations across from UK airports despite its BREXIT fears and currently operates to 2 destinations from Cardiff Airport. Faro, Portugal and Tenerife, Spain.
Data Source: Flight Global