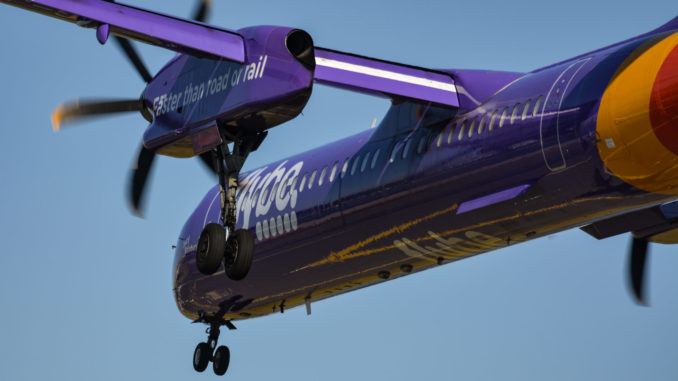 The government-brokered deal to save the regional airline Flybe (BE/BEE) is a misuse of public funds according to the head of International Airlines Group (IAG), Willie Walsh.
Mr Walsh has written to Transport Secretary Grant Shapps stating that "Prior to the acquisition of Flybe by the consortium which includes Virgin/Delta, Flybe argued for taxpayers to fund its operations by subsidising regional routes.
"Virgin/Delta now want the taxpayer to pick up the tab for their mismanagement of the airline. This is a blatant misuse of public funds."
IAG has also made a formal complaint to the European Union stating the deal, in particular, the deferral of Air Passenger Duty (APD) payments breaches regulations over State-aid.
IAG, which owns British Airways, has been joined by Easyjet and Ryanair who both say that the taxpayer should not be used to support the loss-making airline.
Johan Lundgren, CEO of EasyJet, said: "Taxpayers should not be used to bail out individual companies, especially when they are backed by well-funded businesses."
In a letter to Chancellor Sajid David, Ryanair's Eoin Kealy said: "We trust that the UK government will not act in a manner that unlawfully favours a financially profligate airline over other airlines that offer UK passengers low fares and reliable service."
The deal has also come under fire from environmental groups who had said that using taxpayers money to prop-up and even make regional flying cheaper goes against the governments own climate targets.
The Government has argued that Flybe is vital to regional connectivity across the UK but with flying the most 'carbon inefficient' form of public transport and many of the routes already have alternatives such as the Rail and Road network.
The exact nature of the deal has not been made public but it is widely understood that Flybe will be able to defer paying its Air Passenger Duty (APD) bill, a total in excess of £100m, for a number of years.
The Government also committed to reviewing the APD for Domestic flights, currently £13 each way. It has denied that any rules on State-aid are being breached.