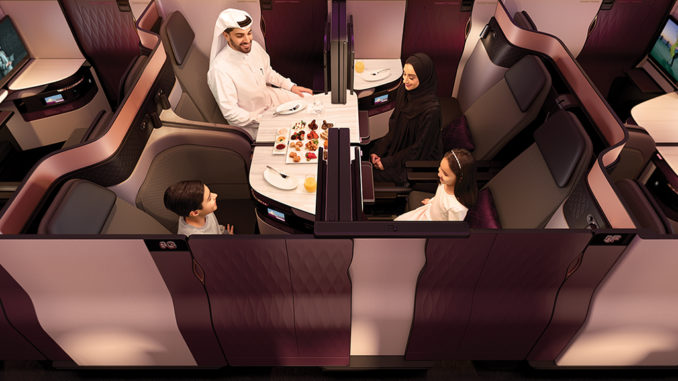 The award-winning QSuite from Qatar Airways (QR/QTR) will soon be available on Qatar Airways routes from Manchester Airport (MAN/EGCC).
The patented QSuite Cabin features the industry's first-ever double bed available in Business Class, as well as private cabins for up to four people with privacy panels that stow away, allowing passengers in adjoining seats to create their own private room, which was also a first of its kind in the industry when launched.
It can also be used friends and families travelling together and allows them to create their private space on the aircraft, allowing them to work, dine and socialise together.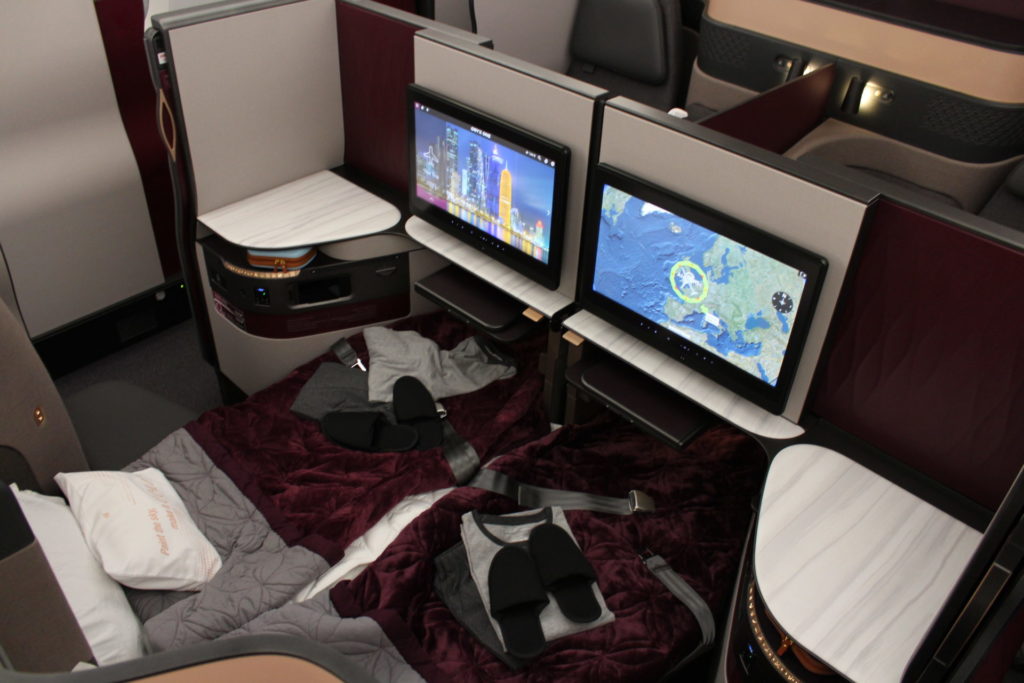 The Quite will initially be available on the QR27/QR28 service from February 14th but will be joined on the QR21/22 service from the 1st March.
The QSuite was awarded "Best Business Class Seat" in the 2019 World Airline Awards managed by SkyTrax.