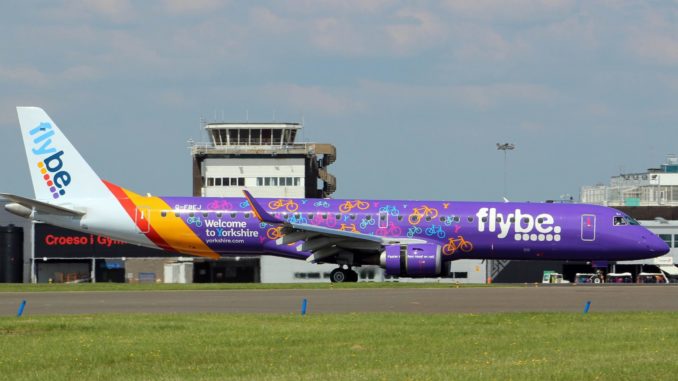 Exeter based Flybe (BE/BEE) and Eastern Airways (T3/EZE) have announced the formation of a strategic alliance.
The 5 year deal means that Eastern will operate its flights under the Flybe brand.
Eastern aircraft will also serve existing Flybe routes to Edinburgh, Glasgow, Aberdeen and Manchester, a move designed to improve connectivity for Scotland.
The alliance comes as Flybe terminated its franchise agreement with Scottish airline Loganair from August 2017.
As Eastern flights will be sold under the Flybe name it means the the Public Service route from Cardiff Airport to Anglessey will now be ticketed through Flybe.com.
Flybe CEO, Christine Ourmieres-Widener said: "This alliance with Eastern Airways is an excellent opportunity to strengthen the Flybe network" adding "We already operate flights at a number of common airports and this will enable passengers to connect to a greater number of destinations, across the UK and into Europe"