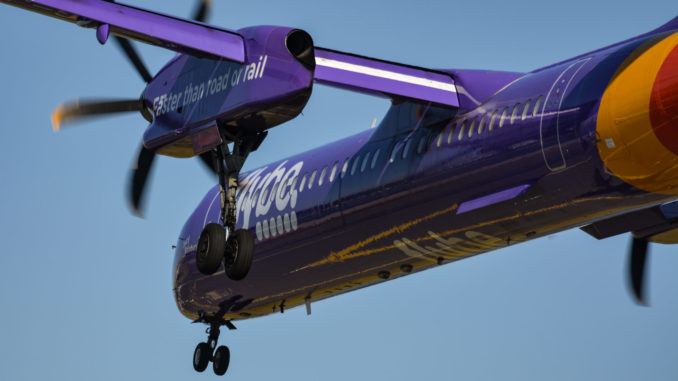 No one can deny it has been a turbulent couple of years for the aviation industry but signs of recovery are starting to appear and the 2022 outlook is getting more positive by the day with the peak of Omicron apparently behind us.
But still, some might say that starting an airline whilst still in the midst of a pandemic is madness! Well, three CEO's would disagree with that and are doing just that with flights expected to begin shortly for all three.
Heard the name before? Yes, that's right the one that went bust in 2020 leaving some regional airports decimated and hundreds out of work but step forward Cyrus Capital who bought the rights to the Flybe name from the administrators.
Heard that name before too? Yep, that's right, Cyrus Capital, a venture capitalist fund, together with Virgin Atlantic and Stobart Group bought Flybe under the name of Connect Airways Ltd and were the owners when it collapsed.
So moving forward the name is now owned by Cyrus Capital which bought it under the company Thyme OpCo Ltd, now known as Flybe Ltd, confused?
Anyway, moving forward Flybe Ltd plans to launch flights in spring this year after bringing its first aircraft to its new base at Birmingham Airport.
Flybe hasn't confirmed any routes yet but the aircraft has been seen base training from Birmingham and Liverpool which may give indications of a second UK hub.
Many of the routes Flybe served have now been covered by other airlines including regional rivals Loganair and Eastern Airways as well as easyJet and British Airways so it will need to choose routes carefully to avoid entering into direct competition for an established route.
One of the factors that hit regional airlines is still there, of course, Air Passenger Duty (APD) which is a tax levied on all departures from UK airports. The reason this hits regional airlines hardest as someone flight from say Birmingham to Edinburgh will pay APD twice whereas someone flight from Birmingham to Paris will only pay it on the outbound flight.
APD is due to be cut by 50% for domestic flights within the UK nut not until 2023.
Of all the airlines we are looking at here, Flybe is perhaps the readiest to launch with its base established, crew in training, ground handling in place and aircraft in the fleet. All it needs to do is announce routes and put tickets on sale.
Our prediction for the launch date? March 2022
Want to know more? https://www.flybe.com/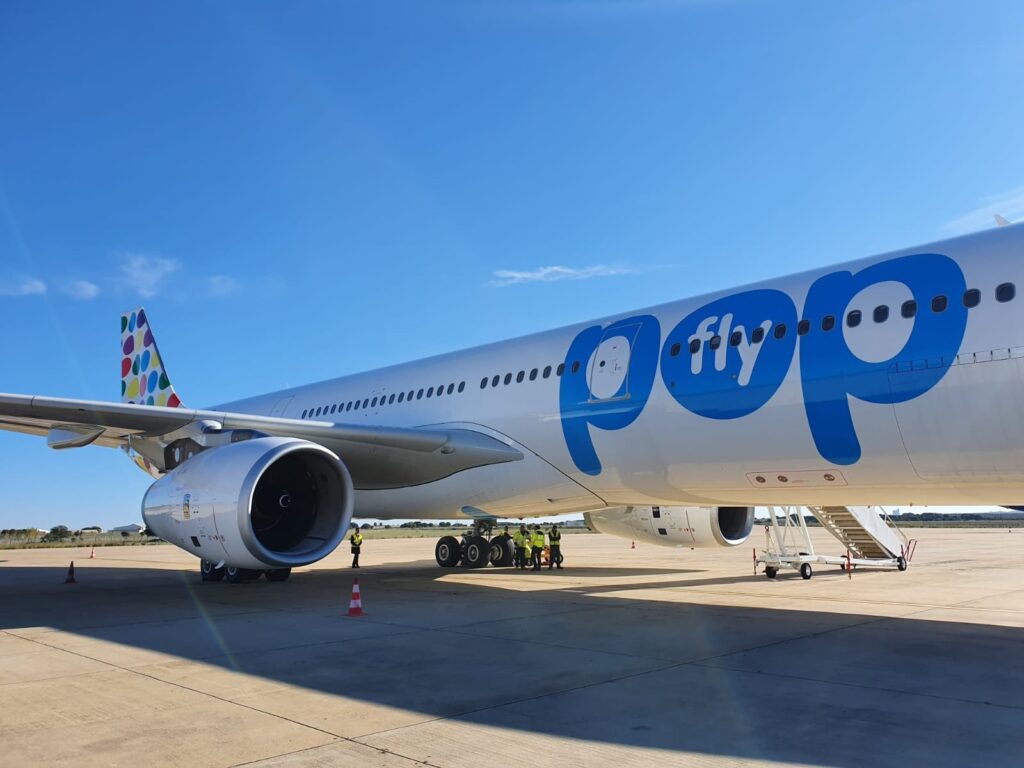 What do you do when you can't fly direct to where you want to go? Start your own airline of course! Well, that's what aeronautical engineer Navdip 'Nino' Singh Judge thought anyway.
Together with Balvinder 'Bobby' Singh Bhakar they launched FlyPOP to offer low-cost long haul flights to India's second cities such as Amritsar.
Nino originally explored the idea in 2003 and has steadily been making moves towards launching the flights, a launch that has been somewhat held back by the global pandemic.
Intending to offer services from London Stansted (STN/EGSS) using Airbus A330 aircraft its destinations will include Amritsar, Kochi, Goa and Hyderabad.
With a flight crew team led by Max Wright, a highly experienced Airbus pilot and trainer, the puzzle pieces all look to be in place for FlyPOP.
The airline has also just received funding from the UK Governments Future Fund due to its high reliance on technology.
It has partnered with European leasing specialist Hi-Fly for its Airbus A330's which are currently being used in an on-demand cargo role whilst FlyPOP finalised deals with airports.
Our prediction for the launch date? June 2022
Want to know more? https://www.flypop.com/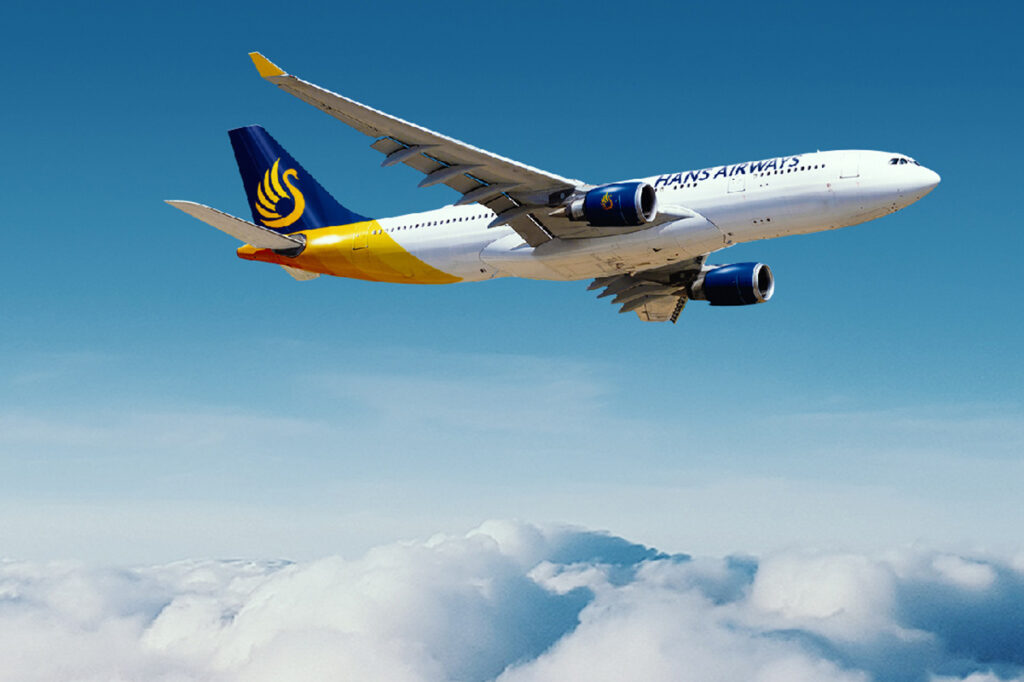 Hans Airways
Hans Airways established itself firmly on the "take them seriously" front his week when it signed a letter of intent to lease an Airbus A330 from Spanish airline Air Europa.
Hans started life back in 2019 with the idea to operate a 'hybrid' airline giving the cheap fares of a low-cost carrier but the quality of service found a full-service airline.
Like FlyPOP, Hans Airways plans to operate to India's second cities but this time from Birmingham Airport (BHX/EGBB) plugging into the large Indian diaspora in the region.
The airline is currently applying for a UK Air Operators Certificate (AOC) which it hopes will be granted in the 3rd Quarter of 2021.
Hans Airways is headed by CEO Satnam Singh Saini who has previously operated two successful series of charter flights by UK airlines to India.
Depending on when the UK AOC is granted, expected to see Hans Airways in the skies towards the end of 2022
Our prediction for the launch date? December 2022
Want to know more? https://www.hansairways.com/