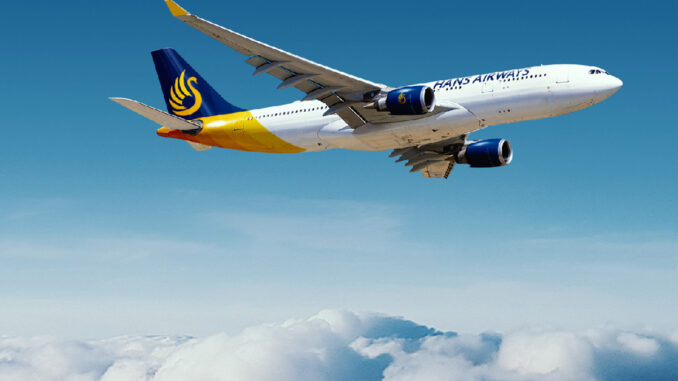 UK start-up airline Hans Airways has signed a letter of intent to lease an Airbus A330 aircraft from Spanish airline, Air Europa as it seeks to launch flights this year.
Hans Airways is currently in the process of obtaining an Air Operators Certificate (AOC) from the Civil Aviation Authority and is already training pilots in association with L3 Harris Commercial.
Air Europa's Airbus A330 EC-KTG (MSN950) is the aircraft that will be leased by Hans Airways which has been stored since the beginning of 2020.
Hans Airways intends to fly direct long-haul flights from Birmingham Airport (BHX/EGBB) to India's smaller cities.
Hans Airways' CEO Satnam Saini said: "We are delighted to have achieved this very important milestone in our two-year journey,"
"Our scheduled operations centre on the Airbus A330, a popular and spacious long-haul widebody, excellent for cargo too, and we are grateful to everyone who has helped us to ratify this agreement at the start of the new year."