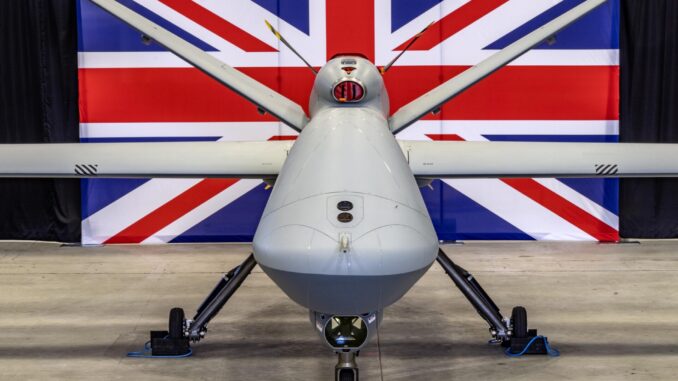 The first of sixteen new surveillance drones for the Royal Air Force (RAF) has been delivered to RAF Waddington in Lincolnshire where they will be based.
The Protector RG Mk1 (MQ-9B) is the next generation of unmanned aerial vehicles (UAV) from the Reaper (MQ-9A) and as well as its primary surveillance role, the UAV can carry laser guided bombs such as the Paveway IV as well as Brimstone missiles.
Due to officialy enter sevice next year, the Protector will now undergo testing at RAF Waddington in readiness for seevice.
Capable of flying in excess of 40 hours and a service ceiling of 40,000ft the UAV is piloted remotely from crews either at RAF Waddington or from a forward operating position.
Air Commodore Alex Hicks of the RAF said: "This is an important milestone for the programme, Air Force and wider defence and I am delighted to see Protector at RAF Waddington."
The aircraft is built by General Atomics, based in San Diego who specialise in UAV systems for governments and defence.