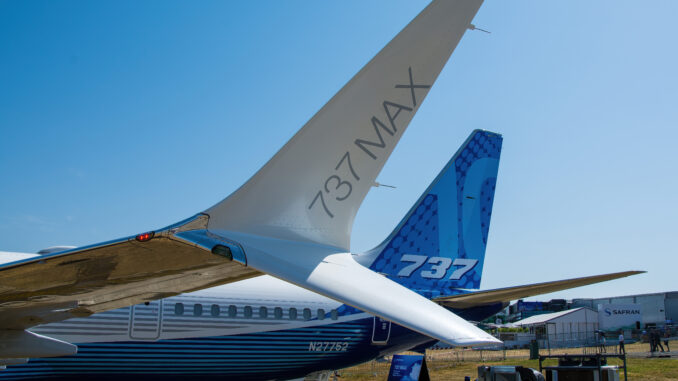 US Aerospace giant Boeing has reported $0 in operating cashflow in the 3rd Quarter of 2023 despite revenues of $18.1bn.
This doesn't mean Boeing has not got any cash of course, results showed reserves of cash and investments of $13.4bn, albesit down from the beginning of the quarter.
Beoing says the reason for the lack of cashflow was down to "less favourable receipt timings"
Overall the compamy reported a loss of $1.6bn for the 3rd quarter largely driven by 737 delivery delays and poor performance in its defence sector.
Quality issues with the 737 Max means Boeing is going to miss its target for deliveries for 2023 which had been set at 450, as few as 375 may be delivered as the backlog builds.
Boeing does still plan to ramp up production of the popular single-aisle airliner though with plans to produce 38 per month by the end of this year.
They also plan to increase production of the Boeing 787 to four per month.
Boeings current backlog stands at $469bn containing some 5,100 commercial aircraft.