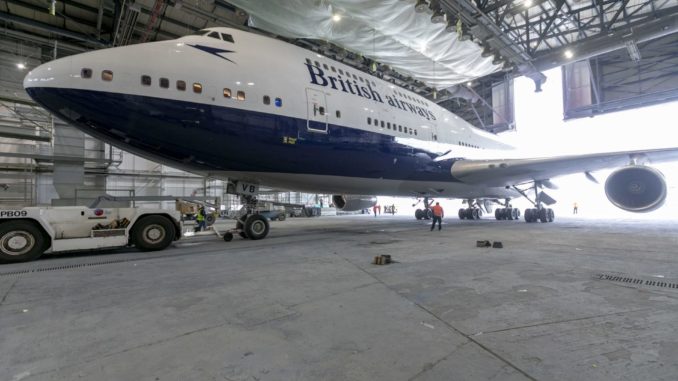 The last two British Airways Boeing 747s are due to depart from London Heathrow (LHR/EGLL) this morning in what British Airways CEO dubbed a "difficult day for everybody at British Airways".
In a rare occurrence, the final two aircraft G-CIVB and G-CIVY, will depart simultaneously from Heathrow's parallel runways before one re-joins the approach for a flypast along the airport's southern runway.
Because of the current pandemic both the airline and the airport are discouraging people from coming down and causing large groups and as a result, the airline will be streaming the event live on its Facebook pages at https://www.facebook.com/britishairways.
The event starts at 07:47 BST which is also the time British Airways wants you to start sharing your memories online using the hashtag #BA747. The airline wants 12 hours of memories from 07:47 to 19:47.
The UK's major news channels are also expected to cover the event live.
There have been lots of rumours circulating, especially in Facebook spotters groups like London Heathrow Spotters, about the involvement of the Red Arrows and other such fanciful ideas but there has been no official suggestion that it is the case.
G-CIVB will fly to Kemble whereas G-CIVY will fly to St Athan where they are expected to be scrapped.