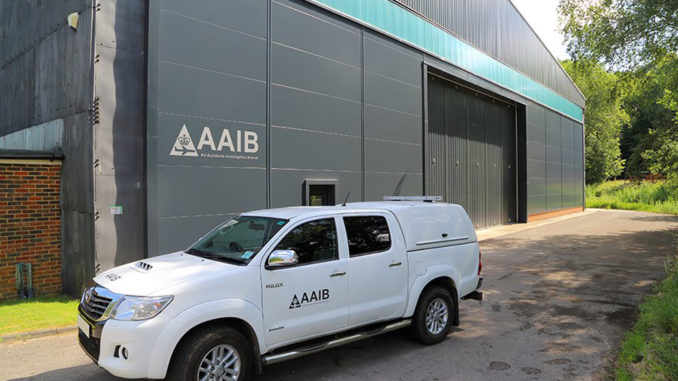 A plane crash near Builth Wells which killed two people was the result of an "inadvertent manoeuvre" according to the official accident report.
Both men, Nick Jefferies and Scott Penlington, died at the scene of the crash at Cwmbach near Builth Wells in September 2016.
The pair were flying in an Ev-97 Eurostar microlight aircraft owned by Mr Jefferies and had set off from Arclid Airfield in Cheshire.
According to the report, the left-wing of the aircraft had folded rearwards because of a failure at the wing root. The AAIB report stated that "The failure is most likely to have occurred as a result of an attempted recovery from an inadvertent manoeuvre inducing a structural overload, although the cause of the manoeuvre could not be identified."
Witnesses to the accident said the aircraft had been carrying out a series of turning climbs and descents leading up the accident. They then saw the aircraft "corkscrew" towards the ground with the wing appearing to be folded over.
The AAIB concluded that the manoeuvre could have been due to inadvertent trim operation as there is a potential for the pitch-trim lever to be moved rapidly full‑range by accident. As a result they recommend that the "Civil Aviation Authority require the Light Aircraft Association, the British Microlight Aircraft Association, Light Sport Aviation Ltd and Evektor to conduct a joint review of the design and location of the pitch trim mechanism on the EV-97 Teameurostar UK, and the amateur-built EV-97 Eurostar, to identify whether modification is required to prevent inadvertent, improper or abrupt input."
They also concluded that the impact was not survivable.