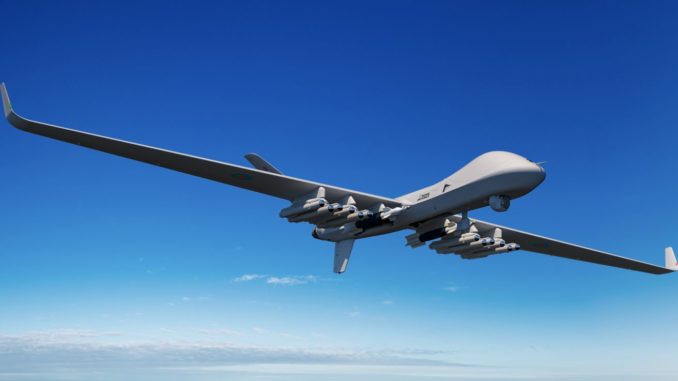 The pilotless General Atomics Aeronautical Systems Inc (GA-ASI) "Skyguardian" to be known as the "Protector RG MK1" by the RAF, will fly over from North Dakota to RAF Fairford in Gloucester, the proposed date of arrival is Wednesday 11 July 2018, however, this is subject to change.
The pilotless aircraft will be on static display at the Royal International Air Tatoo held over the weekend of 13th – 15th July 2018. The flight is expected to take over 20 hours and will be the first across the Atlantic ocean by a medium altitude RPAS (Remotely Piloted Air System). It will also be the first time one of these has entered UK airspace under "Beyond Line of sight communication and control". For those aircraft enthusiasts who collect registration numbers, it is believed it will be a civilian number N190TC. For any pilots or flight planners reading this in advance of the event, Airspace restrictions will be in place and announced at short notice via NOTAM, Details of the Temporary Danger Areas are published in Aeronautical Information Circular Y073/2018.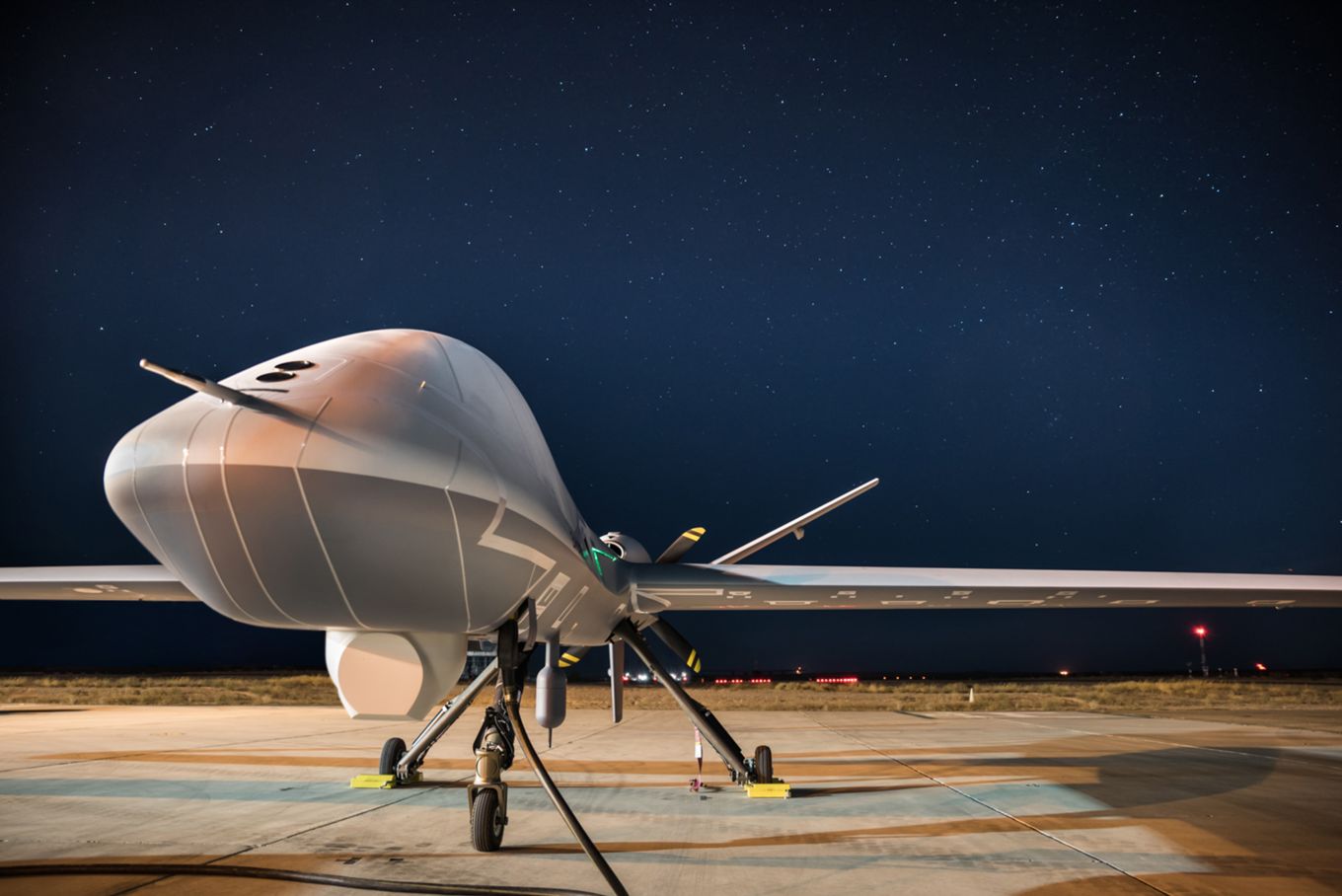 Protector is the World's first RPAS to be designed, built and certified against stringent NATO and UK Safety Certification standards equivalent to manned aircraft. These aircraft will be Operated at all times by a fully qualified ground-based pilot and never under fully autonomous control. The United Kingdom is investing in an initial 16 Protectors, but has a stated requirement for 20 aircraft to replace the 10 GA-ASI MQ-9 Reapers that it currently has. The total design, development and procurement contract is believed to have cost the UK Mod $100 million. The expected date that these aircraft entering Uk Military service is early 2021.
According to GA-ASI, the key specifications are as follows: Maximum operating altitude of 45,000 ft (compared with 50,000 ft for the Reaper) Maximum endurance of more than 40 hours (compared with 27 hours for the Reaper) Maximum air speed of 200 kt (compared with 240 kt for the Reaper). External store stations = 9 , compared with five for the Reaper.
Equipment fitted to these aircraft includes multispectral targeting systems and AN/APY-8 Lynx IIe Block 20A synthetic aperture radar and ground moving target indicators (SAR/GMTI), as well as enhanced datalinks. Weapons capability includes the MBDA Brimstone 2 air-to-surface missile and Raytheon Paveway IV laser-guided bombs. In addition to battlefield use, these aircraft are capable of supporting an array of homeland defence tasks as an aid Civil Authorities – for example, search and rescue, disaster monitoring or flood prevention activities.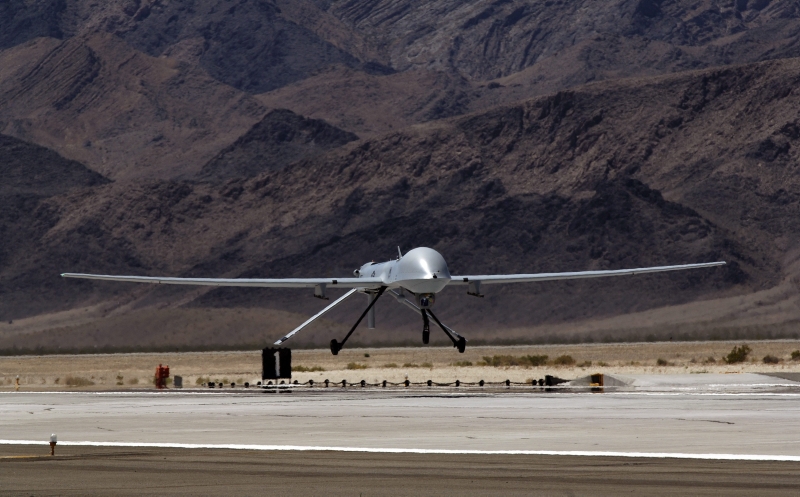 Minister for Defence Procurement , Guto Bebb stated, "Protector's first arrival in the UK is an exciting milestone in our mission to get the most advanced equipment to combat the intensifying threats that we face. With almost double the endurance of its predecessor and armed with the latest missiles and surveillance technology, this unmanned aircraft will not only give us a decisive advantage on the battlefield but will help us reach new heights to keep Britain safe at home and overseas."
Air Vice-Marshal Rochelle , Chief of Staff Capability , added , "The first trans-Atlantic flight of the Protector reinforces the Royal Air Force as being at the forefront of cutting edge technology. Offering over 40 hours' endurance Protector will provide the RAF with unrivalled intelligence gathering possibilities. The decision to expand our Remotely Piloted Air System (RPAS) fleet with this world leading aircraft will offer a game changing leap in capability and marks the next step in our modernisation in our 100th year."