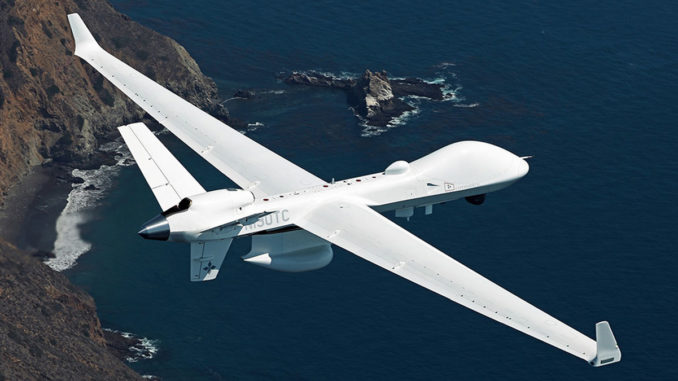 General Atomics Aeronautical Systems (GA-ASI) is set to spend this summer demonstrating the maritime capability of its MQ-9B Sea Guardian Remote Piloted Aircraft (RPA) to the UK and other NATO allies.
The company will bring one of its MQ-9B Sea Guardians to RAF Waddington this summer in order to conduct operational capability demonstrations.
The Sea Guardian would be part of the UK's Protector program and is a derivative of SkyGuardian with a range of UK modifications. The Royal Air Force (RAF) will be supporting the visit of the aircraft.
Tommy Dunehew, vice president of International Strategic Development for GA-ASI said: "GA-ASI will work closely with multiple European allies to demonstrate the capabilities of MQ-9B, including in the maritime environment, and how MQ-9B can complement and team within a networked environment with other national assets,"
The MQ-9B is the next generation of RPA system and has already demonstrated the ability to stay airborne for more than 40 hours as well as carrying out automatic takeoffs and landings under SATCOM-only control and the Detect and Avoid system.
GA-ASI says that 'its development is the result of a company-funded effort to deliver an RPA that can meet the stringent airworthiness certification requirements of various military and civil authorities.'
The exact date of arrival at RAF Waddington has not yet been confirmed.