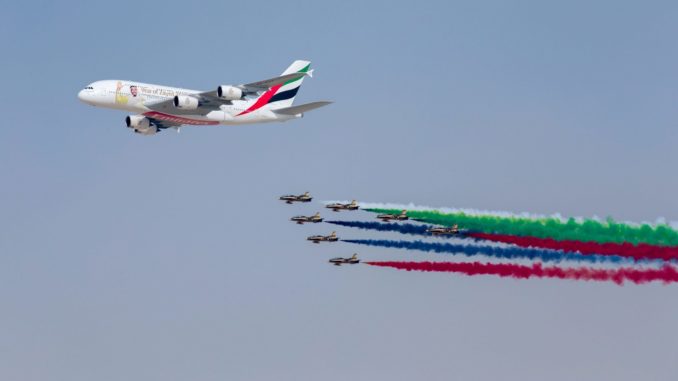 Just when the Airbus A380 looked to be on its last legs it has been given a lifeline by Dubai based Emirates who finally signed an order.
The deal, which is worth around £11.5bn was signed just days after outgoing Airbus sales chief John Leahy said that the A380 project was dead if Emirates didn't place the order. An order that was expected to come at the Dubai Air Show in 2017!
Being the largest operator of the Airbus A380 with 101 in service currently and 41 on order only Emirates had the capacity to rescue the struggling program and preserve jobs for the engineers who build the wings in Broughton, North Wales. The new deal comprises of a firm order for 20, with options to buy a further 16 which guarantees another 10 years of building A380's, albeit at a slower rate.
Airbus has slowed production of the A380 down to 12 aircraft in 2018 but the new deal guarantees production for at least 10 years when there is a possibility that the aviation sector will have changed giving rise to a possible resurgence for the super-jumbo as airports around the world become more congested.