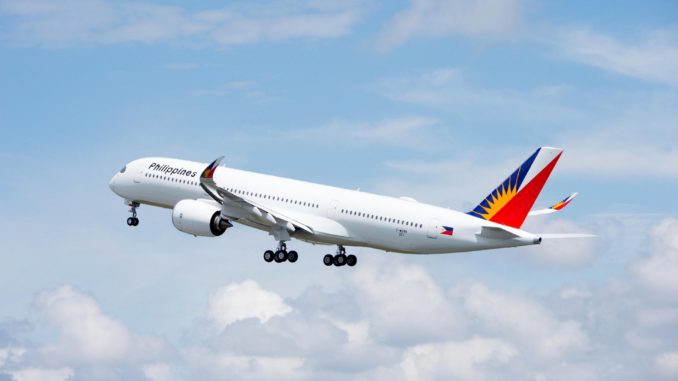 London Heathrow (LHR/EGLL) is gaining another Airbus A350 route later this year when Philippine Airlines switches to the type on its London- Manilla service.
The route is currently being operated by a 370 seat Boeing 777-300ER but will be replaced by a 295 seat Airbus A350-900 from the 28th October.
The Manilla based carrier will shortly receive its first of its six A350XWB (RP-C3501) from Airbus in Toulouse, where it has been undergoing pre-delivery checks.
The A350XWB is around 25% more efficient than the 777 it replaces reducing the overall operating costs for the airline.
Daily Service London to Manilla.
PR721 London Heathrow 2150 – Manilla 1945+1
PR720 Manilla 1300 – London Heathrow 1925