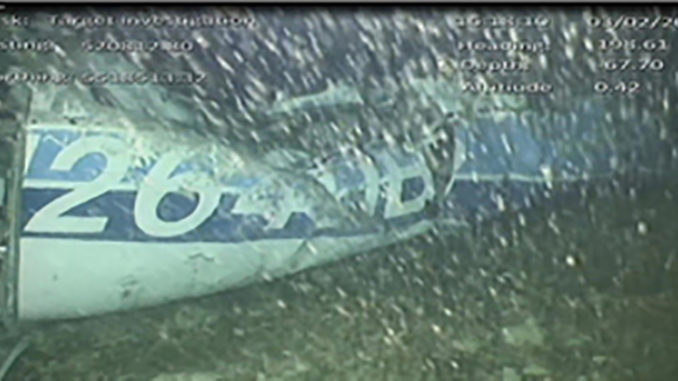 The formal report into the crash that killed Cardiff City footballer Emiliano Sala has said that neither the pilot nor the plane were licensed to operate commercial flights.
Furthermore, the pilot, David Ibbotson (59) was not qualified to fly at night and was inexperienced with Instrument Flight Rules (IFR) flying.
The report by the Air Accident Investigations Branch (AAIB) concluded that the aircraft started to break up in mid-air as a result of an "abrupt pull-up" manoeuvre by the pilot after he lost control of the aircraft whilst descending through clouds.
This manoeuvre was made at a speed significantly higher than the aircraft is designed for but the report also stated that the pilot was already likely suffering from the effects of Carbon Monoxide (CO) poisoning.
The pilot's body has never been recovered but toxicology reports on Emiliano Sala showed very high levels of Carbon Monoxide which meant he would have been unconscious or even dead when the crash occurred.
It concluded that Carbon Monoxide was entering the cabin due to a faulty exhaust and although they can't be certain, the pilot would likely have been suffering from the effects also and that would further have impaired his flying ability and judgement.
The report also noted that the aircraft's autopilot had an intermittent fault and should have been marked as "inoperative" however the aircraft was being flown manually at the time it broke up.
The AAIB also said that one of the contributory factors was that "A loss of control was made more likely because the flight was not conducted in accordance with safety standards applicable to commercial operations. This manifested itself in the flight being operated under VFR at night in poor weather conditions despite the pilot having no training in night flying and a lack of recent practice in instrument flying."
The AAIB made several safety regulations including fitting CO detectors to all Piston Engined aircraft and that a system is in place which is effective in maintaining accurate and up-to-date records related to personnel licences, certificates and ratings.
The full report can be read here https://www.gov.uk/aaib-reports/aircraft-accident-report-aar-1-2020-piper-pa-46-310p-malibu-n264db-21-january-2019