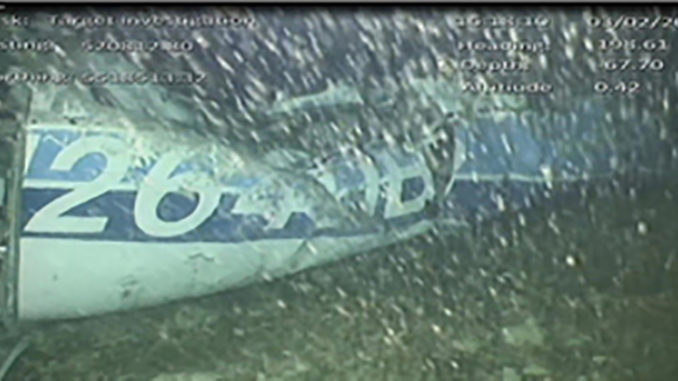 The Air Accident Investigations Branch (AAIB) has confirmed that one body is visible in the wreckage of the Piper Malibu N264DB that was found on the seabed near the channel islands yesterday.
The plane went missing on Monday 21st January with pilot David Ibbotson and Premier League Footballer, Emiliano Sala onboard and both are missing, presumed dead.
The AAIB announced last week that they would be launching an underwater search for the aircraft and together with a privately funded search, the wreckage was discovered on the seabed.
A Remotely Operated Vehicle (ROV) was sent down to capture initial footage of the wreckage and the AAIB said: "Tragically, in video footage from the ROV, one occupant is visible amidst the wreckage." – it is not known whether it is the body of the pilot or passenger but Police are liaising with the families of both occupants.
Finding the wreckage greatly increases the chances of the AAIB determining why the aircraft crashed and they have said they plan to release an interim report within a month.