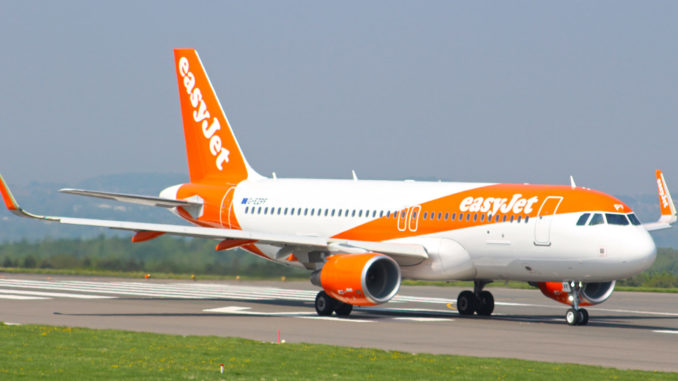 Leading UK low-cost carrier easyJet (U2/EZY) is set to offer cabin crew a £1000 bonus at the end of the summer season to be able to retain seasonal staff for future seasons.
The payment is officially in recognition of cabin crew contributions during what is expected to be busier than expected summer and will be given to both new and existing cabin crew that work with the airline for Summer 2022.
Demand for summer holidays has risen sharper than expected as all COVID restrictions are taken away and airlines, along with airports, are struggling to recruit and retain staff.
The airline will be hoping it can reverse the current trend of cancelled flights due to staff shortages which have hit most UK airlines.
By giving staff a bonus easyJet will also be hoping that staff not only stay with the airline for the whole season but return next year to avoid training new staff from scratch.
easyJet has also suggested taking out the back row of seats on some aircraft to allow it to operate with 3 cabin crew instead of 4 and still comply with CAA regulations for safety.
One of the biggest drawbacks in aviation recruitment is the time taken to get security clearance for new staff with current waiting times in excess of 2 months prompting the government to allow airlines to train staff before background checks have been completed.