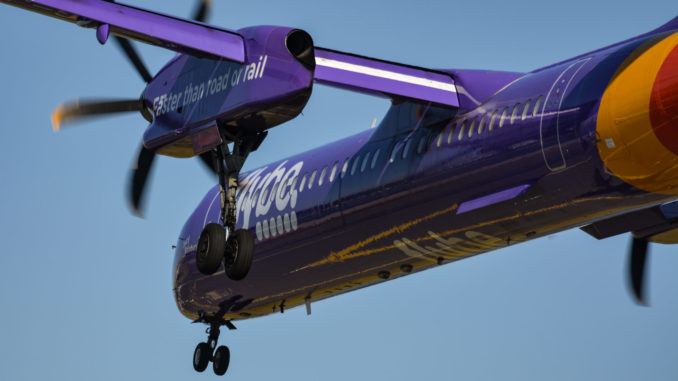 The UK Government has called in financial experts as they look to provide bailout loan to struggling regional airline Flybe rumoured to be in excess of £100m.
According to Sky News financial restructuring experts, Alvarez & Marsal have been brought in to work out the terms of the deal for the airline that came within days of collapse last week.
The loan is expected to be on "commercial terms" which will be secured on the assets of the airline including its fleet of Bombardier Dash 8 aircraft.
The news that the UK Government is planning to provide financial assistance to the struggling airline, which is owned by a consortium led by Virgin Atlantic and Stobart Group, will leave a sour taste for employees and customers of Monarch and Thomas Cook who were denied help to prevent their collapse in 2017 and 2019 respectively.
The government though claims that as a regional airline Flybe is vital to regional connectivity in the UK and has already agreed to defer its Air Passenger Duty bill.
The rescue package for Flybe is also facing threats of legal action from rival airlines including Ryanair and British Airways parent, International Airlines Group (IAG).
IAG recently filed a formal complaint with the EU claiming that the deal amounts to State-Aid.
Ryanair is one of the airlines that has called on the UK Government to extend what it describes as an "APD Holiday" to all airlines.
Flybe has also been in talks with a number of airports including Aberdeen, Glasgow, Birmingham and Southampton in an effort to defer payment of its landing fee bill in a bid to free up more cash.