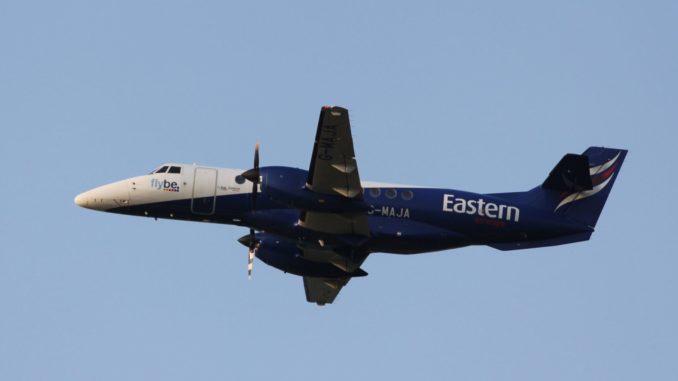 Eastern Airways (T3/EZE) has announced it is to create Flybe Franchise links from Teesside Airport (MME/EGNV) from February 2020 creating a 3-aircraft base.
The Lincolnshire Headquared airline will create links from the airport formerly known as Durham Tees Valley to London City, Belfast City, Dublin, Southampton, the Isle of Man and Cardiff with at least the latter coming at the expense of its route to Newcastle.
Cardiff Flights will begin on the 10th February while Belfast City, Dublin and Southampton will commence on the 9th March, London City on the 27th April.
Roger Hage, Eastern Airways' General Manager Commercial & Operations, said: "This is a significant strategic partnership for both the airline and airport to develop the number of destinations available from Teesside Airport. The mix of business and leisure travellers in the region will benefit from this major expansion of three based aircraft operating a broad Teesside network of Flybe routes operated by Eastern Airways, including a number of onward connections in the wider Flybe network."
Flights to the Isle of Man will commence on 30th May but only as a seasonal operation for the Isle of Man TT.