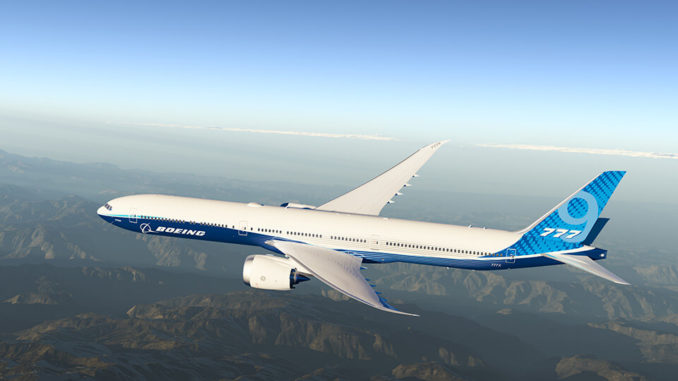 It was 3rd time lucky for Boeing today as they finally carried out the first flight of the latest 777 variant, the Boeing 777-9, 3 days later than planned.
The first flight was streamed live by Boeing with a video being tweeted of the take-off.
The first Boeing #777X is in flight. After a few hours of flying, the jet will land at Boeing Field in Seattle, Washington.

Track the flight here: https://t.co/ekfjglCcb7 pic.twitter.com/XRTetREL4M

— Boeing Airplanes (@BoeingAirplanes) January 25, 2020
The aircraft is now performing a series of air tests over Washington and can be tracked live via the Boeing Website.
The 777X is powered by General Electric GE9X engines, currently the world's largest and most powerful commercial aircraft engines.
The 777-9, the variant due to fly, can carry up to 400 passengers while its smaller sibling, the 777-8 will carry fewer passengers but over a wider range.
At 251ft 9″ long the 777-9 is the worlds largest twin-engined airliner.