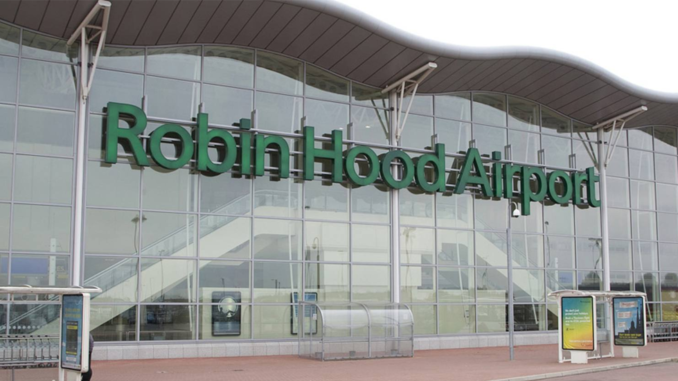 Peel group chairman says they are in it for the "long-haul"
The chairman of Peel Group, owners of Doncaster Sheffield Airport, has hinted that the airport has attracted a long-haul operator and said an announcement is due next week.
Speaking at the launch of a campaign for a Railway Station at the airport, Robert Hough said the company had invested £200m into the airport since 1997 and, with a deliberate edge, said that they were in it for the "long-haul" before mentioning next weeks announcement.
The airport had a record year last year flying 1.3m passengers out of the regional airport, formerly known as Robin Hood Airport. 
The airport has recently set out its 20-year masterplan which will see the airport becoming the centre of an "Aerotropolis"  which it says could create 73,000 jobs and be worth £3.2bn to the local economy.
The plan which also includes houses, a hotel and industrial sites would aim to take the airport towards its goal of 4.7m passengers by 2037.
Speaking about the master plan, Mr Hough said: "This is a vision with a central pillar that delivers air connectivity, new housing, highly skilled employment, tourism and better rail connectivity at exceptional value for money, it is straightforward to build and deliverable in five years.
"It is of national significance for aviation and the economy, particularly the North, and we want to see it realised as soon as possible. This is required beyond what Heathrow expansion will deliver, with a range of benefits for the North and East of the country."
The Peel Group also owns Manchester City, Liverpool John Lennon and Durham Tees Valley airports.