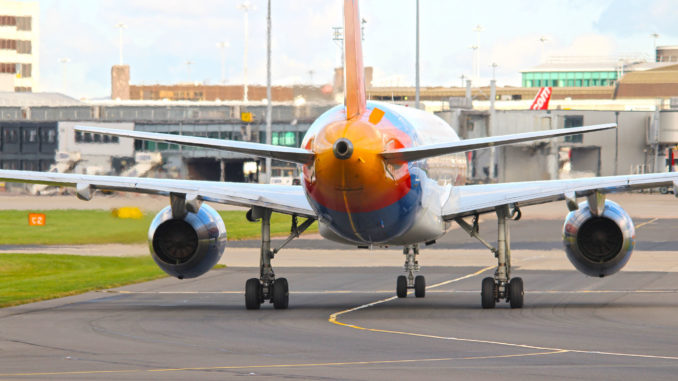 A recent court case has ended with a judge calling airport drop-off charges at Manchester Airport an "absolute disgrace" as he passed sentence.
Judge Bernard Lever made the comment as he passed sentence on Graham Benbow (55) after he lost his temper when confronted on with the parking charge and drove off, with the parking attendant on his bonnet after he stood in front of the vehicle in order to stop Mr Benbow leaving without paying.  The attendant was unhurt in the incident
Mr Benbow was charged with dangerous driving and sentenced to six-months in prison, suspended for 2 years.
In summing up, Judge Bernard Lever made it clear that what Mr Benbow did was wrong and that there was "no excuse" for dangerous driving but added that he thought it was an "absolute disgrace that people cannot deliver people to airports without paying an extraordinary amount".
Recent research by UK Aviation News found that most people are against being charged to drop off passengers at airports. In our recent survey an overwhelming majority (80%) said it was unfair that airports charge to drop off and pick up passengers.
Whilst the judges comments highlight the unfair tax on passengers being dropped off at the airport, he also condemned the actions of Mr Benbow which were dangerous and unwarranted. The judge said: "I have to make it clear to everyone that they must not lose their temper. That does not detract from the fact that this was very dangerous driving and what you did was very reckless and dangerous"
In a statement, Manchester Airport said it was "deeply concerned" by the judges comments adding that: "Drop-off charges, which have been in place at airports across the UK for many years, have been proven to have a positive impact on congestion on our site, which makes it particularly disappointing the Judge's comments have been made without an attempt to understand the reasons behind their introduction, the way in which they operate and the free alternatives available to passengers."
While most airports charge a nominal £1 or even a free grace period. Some, like Heathrow, Gatwick Edinburgh and Southend don't charge at all. Manchester Airport is one of the most expensive at £3 for 5 mins and £4 for 10 mins.
The airport also said that they were: "considering our next steps in relation to the sentencing".