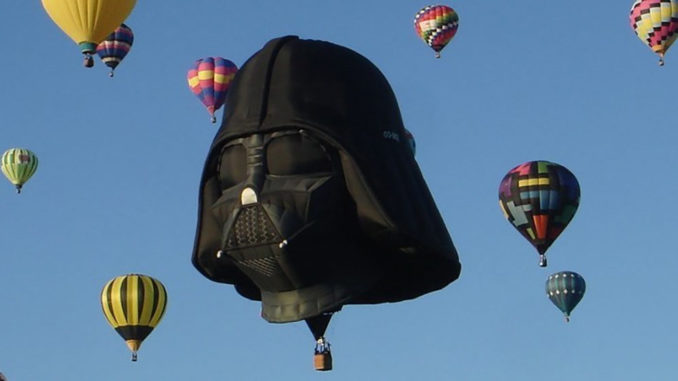 Darth Vader will fly over its home city for the first time
The organisers of the Bristol International Balloon Fiesta have announced that they have raised enough money to bring the infamous Darth Vader balloon back to Bristol.
The Star Wars based special shape was built by Bristol-based Cameron Balloons under a project with the codename "Head One" and unveiled in 2007.
The balloon took eight weeks to sew together and with the basket, the Balloon sits 86ft high making it an imposing sight flying over the countryside.
Ironically, the balloon has never flown in Bristol despite it being the city in which it was made but also being the home of David Prowse, the original Darth Vader.
But that will change this August thanks to donations from the public who raised the £10,000 needed to bring Darth Vader home.
The Bristol International Balloon Fiesta is a free event and takes place at Ashton Court, Bristol between the 8th and 11th August.