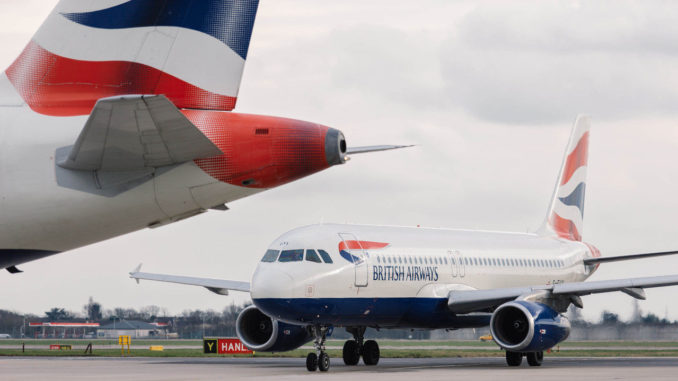 Court rejects BA bid to block strikes
Talks are resuming between the British Airline Pilots Association (BALPA) and British Airways (BA/BAW) in a bid to avert strikes later this month.
British Airways had sought a court injunction to block potential strikes but courts rejected their case and declined an appeal confirming the legality of BALPA's ballot, where pilots voted overwhelmingly for industrial action.
Talks could not take place while legal action was underway but now that has failed, and despite the aggressive action from British Airways, BALPA has said it would prefer to "resolve this matter through negotiation" so is not announcing strike dates immediately.
BALPA General Secretary, Brian Strutton, said: "The Court of Appeal has today rightly dismissed BA's attempt to injunct this industrial action on a technicality.

"BA's attempt to defeat the democratic view of their pilots in court, rather than deal with us across the negotiating table, has sadly wasted huge amounts of time and money that could have been put into finding a peaceful resolution. Now the window for negotiation and compromise is closing fast."
A minimum of 14 days notice must be given of any strike to take place which means that the earliest a strike could take place is the 15th August.
This is particularly worrying for British Airways as it comes ahead of the period where the airline will see its busiest day of 2019, on August 23rd.
Mr Strutton added: "We have spent four days in talks at ACAS already, and BA refused to move their position one iota. But we hope they now recognise the seriousness of the situation and will work positively with us to find a way forward."
In response to their failure to obtain an injunction, a spokesperson for British Airways said: "We are disappointed that the pilots' union, BALPA, has chosen to threaten the holidays of thousands of our customers this summer with unprecedented strike action.
"We are very sorry for the disruption BALPA's strike action will cause our customers. While no strike dates have yet been issued by BALPA, and they are required to give us 14 days' notice of any intention to call strike action, we ask our customers to review their contact details by visiting ba.com or by contacting their travel agent.
"We continue to pursue every avenue to find a solution to avoid industrial action and protect our customers' travel plans."
The airline claims its offer, 11.5% over 3 years, is a fair deal and according to the airline, has already been accepted by Unite and GMB Unions which represent cabin crew and ground staff.