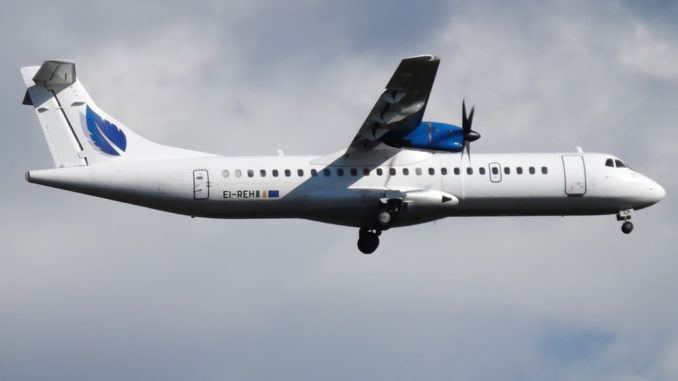 Stobart Group has today announced that they launch commercial and business flights on the 4th June 2018 from Carlisle Airport (CAX/EGNC).
The Group which owns the airport also operates Stobart Air which is one of the airlines likely to use Carlisle as a gateway to the Lake District offering connections with Stobart Air to London, Belfast & Dublin.
Stobart Air currently operates flights for Flybe and Aer Lingus Regional.
The project has received the support of the Cumbria Local Enterprise Partnership (LEP), with a commitment of £4.95m for the development of the airport. The Lake District sees 41.5m people visit the area each year.
Kate Willard, head of corporate projects at Stobart Group, said: "We look forward to working with partners in the visitor economy over these next months to help develop packages and promotions to make sure that our air services match the needs of our visitors; that we are able to attract new visitors to Cumbria and the surrounding area and that we are able to support the local economy through the development of a sustainable and really fantastic airport."
Graham Haywood, executive director of the Cumbria LEP, added: "Carlisle Lake District Airport will have a huge impact on Cumbria's visitor economy and is also a key strategic business asset for the county. Cumbria Local Enterprise Partnership is investing £4.95m to help make improvements to the airport's runway and the terminal.
"That will enable passengers to fly from Carlisle to London, Belfast and Dublin, with onward flights to international cities.
"Increasing the numbers of high-spending international visitors is a key target within Cumbria LEP's Rural and Visitor Economy Growth Plan and will help widen the county's international connectivity. Developing the airport's passenger offer will provide smoother, quicker access to local tourism attractions and help to increase international tourism visits.
"As well as growing visitor numbers and supporting tourism businesses, development of the airport will open up more commercial industry opportunities, especially in key sectors, such as logistics, nuclear and advanced manufacturing.
"Improving key transport infrastructure facilities like the airport helps boost economic growth and can act as a catalyst for creating new business hubs and attracting private sector investment."
Flights to Carlisle would take around 1 hour from London or 45 mins from Dublin, Belfast could be as short as 35 mins.
The airport is currently closed to fixed-wing aircraft whilst the runway undergoes maintenance and improvements ahead of operations starting in the summer.