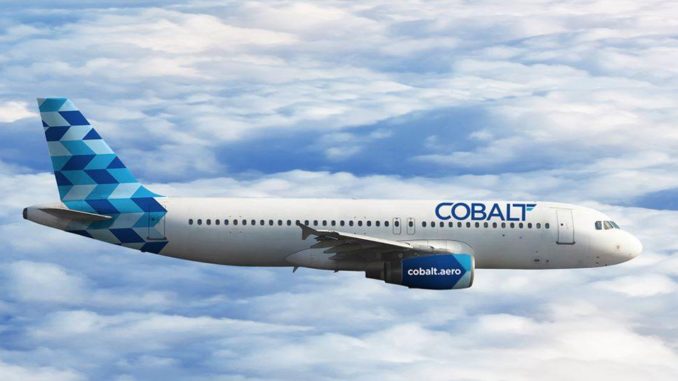 Cypriot airline Cobalt Air (CO/FCB) has suspended all operations with immediate effect leaving passengers stranded and holidays cancelled.
The airline has hit financial difficulties as it failed to raise further investment to feed its ambitious growth programme and the money has simply run out according to sources close to the airline.
Cobalt started operations in 2016 and intended to fill the void left by Cyprus Airways at Larnaca and quickly rose to become the second largest airline at Larnaca Airport. It operated flights to London Gatwick, London Heathrow, London Stansted and Manchester in the UK.
Its ambitious plans seem to have stretched the airline too far though in times that economic tough and with rising fuel prices.
In a statement on their website, Cobalt Air thanked loyal passengers for their support over the last two years but advised passengers who have booked with Cobalt not to go to Larnaca, or any other departure airport from today as their flights will not be operating.
The airline said "Cobalt regrets to announce that it will be cancelling all Flights as of 23:50pm on October 17, 2018 due to indefinite suspension of Cobalt's operations. As a result, future flights or services provided by Cobalt will be cancelled and will no longer operate."
The airline advised that for refunds, you should contact your credit card provider or Travel Agent.
Passengers at foreign destinations with return flights with Cobalt will need to make other arrangements to get home.