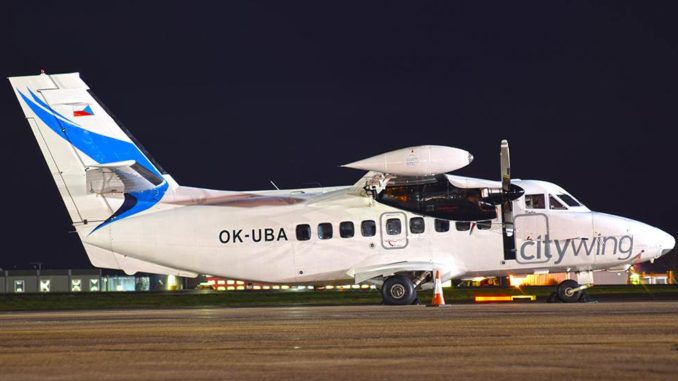 Citywing have confirmed that the Civil Aviation Authority (CAA) have requested to speak to Van Air Europe regarding their operations following a flight between the Isle of Man and Belfast.
In a statement released today they confirmed that a Van Air Europe flight on behalf of Isle of Man based Citywing left the Isle of Man bound for Belfast but due to the stormy conditions and gale force winds returned to the Isle of Man.
On return to the Isle of Man the CAA issued an immediate stop in position order to Van Air Europe and the aircraft was ordered to shut down on the runway and the passengers were taken by bus to the terminal.
As a result of this incident Citywing have suspended operations with Van Air Europe and using contractors. North Flying are currently operating the Cardiff Airport to Valley Route.
The statement said "Citywing have been advised by Van Air that the UK Civil Aviation Authority (CAA) has requested to speak with Van Air following the incident. Until such discussions take place, hopefully within the next 24-48 hours, the UK CAA has asked Van Air to stop flying. Unfortunately this means that all Citywing flights will be affected until further notice"
David Buck, Managing Director of Citywing added, "Passenger safety has to be the first priority and all such incidents are rightly investigated as a matter of routine. We are working with the flight operator Van Air and relevant authorities to resolve the situation as soon as possible.
Passengers planning to travel with Citywing are advised to contact the airline on 0871 200 0440 who will be available between 0900 and 1700.