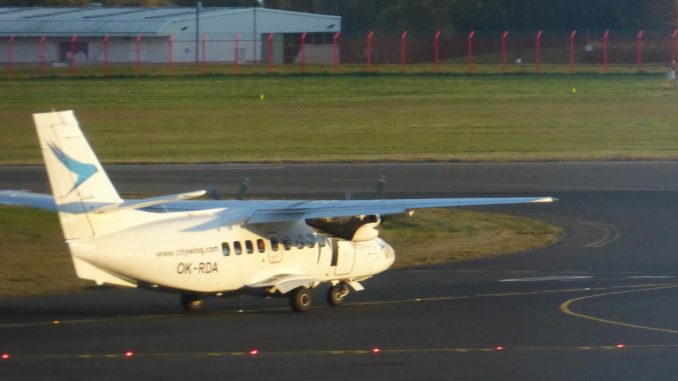 Citywing, which recently took over the Cardiff to Anglesey Intra Wales air route, have awarded a 7 month contract to Czech based Van Air to operate the route.
The route which is partially public funded is a vital air link between South and North Wales was recently awarded to Citywing following the withdraw of previous carrier Links Air who lost their Air Operators Certificate (AOC).
Based in Brno Czech Republic, Van Air operate other routes for Citywing using Let L410 aircraft. The Czech built aircraft carry up to 19 passengers.
Transport Minister Edwina Hart said:  "I'm very pleased to announce that Van Air has been successful in winning the tender to provide the Intra Wales Air Service for the next seven months before we award the long-term contract. Despite some recent difficulties, the Welsh Government has acted quickly to ensure that there has been no break in service to this important transport link.
We will work closely with the new operator to promote the air service, which has seen strong growth in passenger numbers in the past year. To further support the service's long term future, I recently commissioned a study looking at the potential opportunities to expand activities at Anglesey Airport. I am expecting to receive a draft report from this work in the next few months."