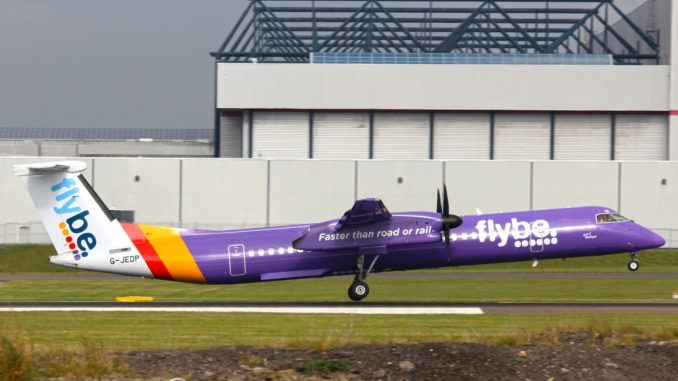 Until recently if you were looking to travel from Cardiff to London you only really had two choices, drive yourself or take the train. All that changed though when the Severn Tunnel was closed for repairs last year and Flybe launched direct flights from Cardiff Airport to London City.
The flights literally took off prompting Flybe to make what was a temporary measure into a permanent route. So we thought it was about time we looked at both options to see if flying really is better than the strain of the train.
Cardiff to London trains are operated by Great Western (GWR) and run between Cardiff Central and London Paddington.
Our chosen travel day of Friday 12th May is 3 weeks in the future so enough time to qualify for advance fare discounts (where available) and as we had to be in London for a morning meeting, we want to leave Cardiff early in the morning.
The Train Option
The best GWR service to suit our departure time was the 07:55 fast service from Cardiff Central. It's one of GWR's fastest services and thanks to limited stopping it gets to London Paddington at 09:57. A time of 2 hours & 2 mins.
Our return train would leave Paddington at 17:15 getting us back to Cardiff 2 hours & 10 mins later at 19:25.
Booking online at GWR.com showed us the return fare would be £226 (Anytime return) although it also showed the option to buy single trips which actually worked out cheaper. £90.50 outbound and £113.00 return (£203.50 total).
The Plane Option
The flight we needed for our timings was BEE4551 from Cardiff Airport (CWL/EGFF) to London City. It departs Cardiff at 07:45 arriving in London City (LCY/EGLC) 1 hour and 15 mins later at 09:00.
The return would see us departing London  City at 17:40 arriving back at Cardiff just 1 hour later at 18:40. (BEE4558)
Using Flybe.com we found the price for the return fare was £63.98. (£13.77 outbound & £36.21 inbound) including taxes.
So what's best?
As you can see, the train is not only slower overall, but with a saving of £162.02 over the train, Flying offers significant cost benefits to the traveller. Obviously, one factor that could come into play is location. Our meeting is in Central London, about equal distance between Paddington and London City airport however if you were going to West London then you would have to travel across London from London City, and vice-versa if going to East London from Paddington so that could be a deciding factor. But with such a cost saving, a few extra minutes on the tube seem worth it to us!
Overall it's hard to argue against flying with Flybe to London. It's cheaper, faster, less crowded and more comfortable. Rather than stood on a windy platform, you can also relax in the airport lounge before boarding. Even factoring in Airport parking* it's still over £140 cheaper than GWR.
One other perk of flying should cheer up Jeremy Corbyn at least, you are guaranteed to be able to find a seat!
* Direct bus services are available from Cardiff Central.
Important: Price comparison correct as of 25th May 2017 for travel on 12th May 2017. Prices correct at time of writing.