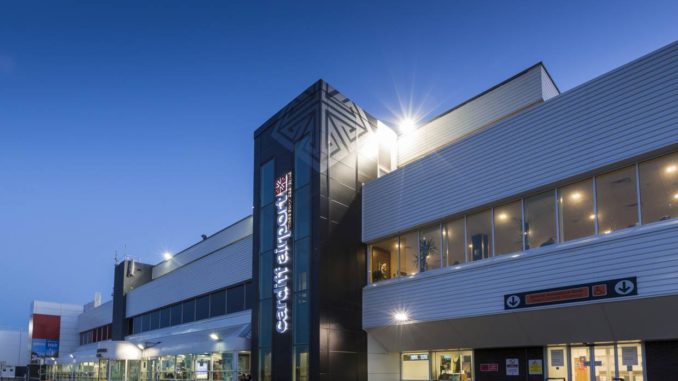 Cardiff Airport has agreed to pay all of its security staff the real living wage by 2020 after it came under pressure from Staff, unions and the Welsh Government earlier this week.
A new real living wage of £8.75 was unveiled on Monday. The Welsh government pays it's staff the real living wage and encourages other businesses to do the same. Whilst Cardiff Airport is owned by the Welsh Government, it is operated as a separate company.
Economy secretary Ken Skates AM wrote to the airport on Monday asking them to clarify the timescale for implementing the real living wage.
The GMB Union said it was satisfied that Cardiff Airport would implement the real living in an appropriate and affordable manner.
Earlier in the week, Cardiff Airport told us that they pay all staff at least the national minimum wage. The minimum wage is mandatory but lower than the voluntary real living wage at just £7.50. They also added that they were "committed to working towards honouring the real Living Wage."
The GMB Union also said that security staff at Wales' National Airport would also receive a pay rise of 4% over the next two years.