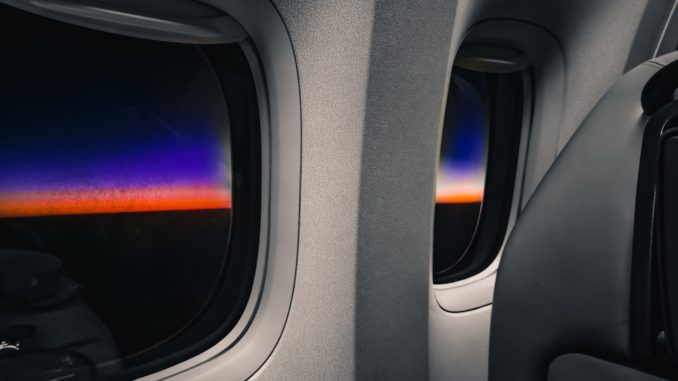 With ambitious aims to reach 2 million passengers by 2020 and 3 million by 2025, we look at what Cardiff Airport needs to do to achieve this.
Recent passenger figures showed Cardiff Airport grew by 9% in 2017 which, comparing to other airports around the UK is around the average mark. The two nearest major airports Bristol & Birmingham grew 8% and 11.5% respectively. This meant Cardiff Airport saw 1.46m passengers in 2017, 21,000 of those were for one sporting event!
So are these targets achievable? Chairman Roger Lewis seems to think so but let's break down the maths. If Cardiff Airport continues its current growth rate then it is highly likely they wouldn't. 10% growth on 2017 would see an extra 150,000 passengers using Cardiff Airport. Making 2018 1.6m, the same growth again in 2019 would be 1.7m leaving airport 300,000 passengers short of its own target.
To achieve the target the airport needs top realise growth nearer 20% per year for the next 2 years or in people terms, an extra 540,000 passengers.
Qatar Airways, which starts its daily service to Doha (drops back to 5 times per week in Winter) on the 1st May 2017, is expected to bring around an extra 120,000 passengers to the airport if it runs at capacity leaving around an extra 100,000 to find if the airport wants to sustain growth towards 2m and with Spanish low-cost carrier Vueling having already cut their summer capacity by 2000 seats, its hard to see at the moment where that is coming from.
Assuming Qatar Airways runs at capacity then a single 3x per week service to the US would likely achieve those figures for the airport and with sources reporting advanced talks with at least one, probably two US carriers underway, it seems the Welsh Government-owned airport does realise this. But a link to the already saturated New York or Florida markets is not likely. It is more likely that a link to be either Chicago, Washington or Atlanta. All of those airports are key hubs for major airlines and offer a wealth of connections can open up the whole of North America. A 3x weekly 777 service could potentially see an extra 102,000 passengers using the terminal.
Another option is the low-cost, long-haul. Both Primera Air and Norwegian are rapidly expanding their operations from the UK.  Primera Air with Boeing 737 Max aircraft and Norwegian with Boeing 787 Dreamliner and 737 Max aircraft. Both Airlines are growing aggressively offering cheap fares to destinations including New York & Boston as well as offering low-cost services to European destinations.
Primera Air has so far favoured Birmingham and Stansted but has stated it wants to expand to more bases as their 20 737 Max 9's come online.
There is, of course, the potential for Ryanair increasing its operations at Wales' national airport, or even creating a base there. It already operates 2 flights per week in the summer which have proved successful perhaps giving Michael O'Leary a new option. A big benefit would be that it wouldn't be competing against its orange nemesis in Wales and would still have access to a large market in South Wales that currently uses Bristol Airport.
Two Ryanair Boeing 737-800's flying 3 times a day year-round could, if operated at capoacity, potentially put 380,000 passengers through the terminal.
The Welsh Minister, Alun Cairns MP, having the courage to devolve Air Passenger duty could also have a significant impact on the success or failure at Cardiff Airport. All sides have called for the devolution, and scrapping of this tax which was described by Cardiff Airport Cheif Executive, Deb Barber, as "a punitive tax that only serves to hinder growth at Cardiff Airport"
So which option is best? Frankly, if the airport is to achieve its ambitious target then the answer to that is "all of the above". One-off charters are fantastic but the passenger number benefit is small so the only way Cardiff Airport is going to achieve 2 million passengers by 2020 is by attracting new airlines, and ones that operate in winter & summer, with new routes.
The above targets are achievable if airlines can be attracted, the key question is can a management that has only attracted 1 new year-round airline in 2 years, deliver?