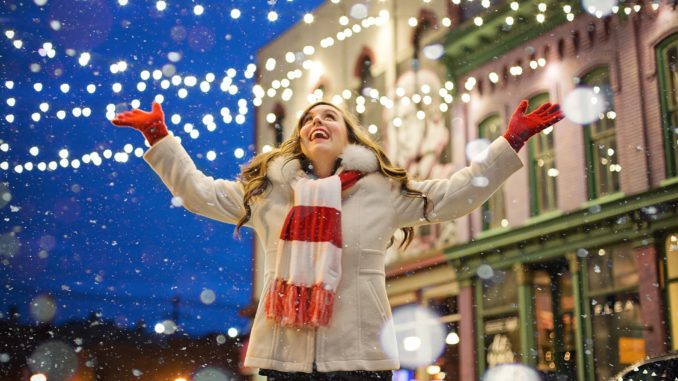 Cardiff Airport (CWL/EGFF) is gearing up for what is expected to be the busiest Christmas period in 7 years for Wales' national airport.
Around 30,000 passengers are expected to fill the terminal over the next two weeks, a 10% increase on 2016.
Amsterdam tops the destinations from Cardiff Airport this year with Dublin and Edinburgh coming in second and third respectively.
Also helping to boost numbers this winter are Flybe flights to Geneva, Chambéry, Munich and Milan Malpensa which are offering skiers and snowboarders access to European Ski Slopes.
The passenger boost comes ahead of what could be one of the most exciting years ever as the airport prepares to welcome Qatar Airways daily service to Doha (starts 1st May 2018) along with flights to Iceland, Madeira, Malta and Croatia with Super Break.
Top 15 Destinations from Cardiff Airport this Christmas
Amsterdam with KLM
Dublin with Flybe
Edinburgh with Flybe
Alicante with TUI and Vueling
Belfast with Flybe
Tenerife with TUI and Ryanair
Paris with Flybe
Malaga with TUI and Vueling
Glasgow with Flybe
Lanzarote with TUI
Gran Canaria with TUI
Berlin with Flybe
Munich with Flybe
Cork with Flybe
Milan with Flybe
Deb Barber, CEO of Cardiff Airport, said: "2017 has been a very busy year with lots of exciting announcements and developments in the terminal underway in preparation for an even busier 2018!
"The New Year will get off to a flying start with a Super Break trip to North Iceland in January, a Hurtigruten trip to Norway in March, and an exclusive Omega Holidays night flight in search of the Northern Lights on 16th March.
"Staff are really getting into the festive spirit this year too. We've donated many presents to local organisations, worn our Christmas jumpers to raise money for charity and welcomed many excited families on their way to Lapland.
"And even though it's mild at the moment, in the event that temperatures drop we have plans in place to ensure we're prepared and are able to keep disruptions to a minimum should cold weather cause problems." Continued Debra.
"Passengers travelling to the Airport during the Christmas holidays are advised to allow plenty of time for their journey, and particular attention should be given to public transport services as there may be some restrictions to regular timetables over the period.
Those travelling with Christmas crackers should check with their airline before arriving at the Airport and customers are reminded not to travel with wrapped presents in hand luggage as they may need to be opened during the security process."