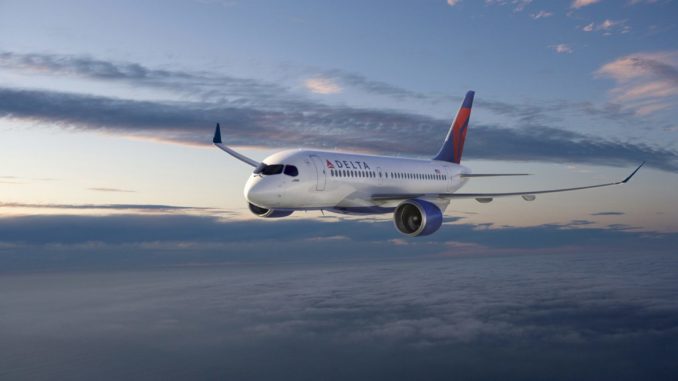 The  U.S. International Trade Commission has ruled against aerospace giant Boeing in a trade case it brought against Candian plane-maker Bombardier
The unanimous ruling by the US International Trade Commission (ITC) means Bombardier is free to sell its C-Series jets to Delta Airlines without tariffs being imposed.
The US Trade Commission attempted to hit Bombardier with tariffs of nearly 300% stating that the sale would hurt US plane-maker Boeing, despite Delta saying it had opted for the Bombardier jets because Boeing offered it "no feasible alternative".
The ITC ruled that there was no injury to US manufacturers, forcing the US Commerce Department to reverse course on retaliatory tariffs designed to protect an American planemaker.
The tariffs were lauded by US President Trump under his "America First" policy despite it harming relations between the US & Canada at a time when the trump administration was trying to renegotiate the North American Free Trade Agreement.
A spokesperson for Bombardier said: "today's decision is a victory for innovation, competition, and the rule of law. It is also a victory for U.S. airlines and the U.S. traveling public. The C Series is the most innovative and efficient new aircraft in a generation. Its development and production represent thousands of jobs in the United States, Canada, and the United Kingdom. "
The ruling also brings relief to hundreds of employees at Bombardier's manufacturing facility in Belfast. Prime minister Theresa May welcomed the move, saying it was "good news" for UK industry. adding "Bombardier and its innovative workforce play a vital role in the Northern Ireland economy,".
In addition to the facility in Northern Ireland, around 50 British companies supply parts for the C-Series Jets.