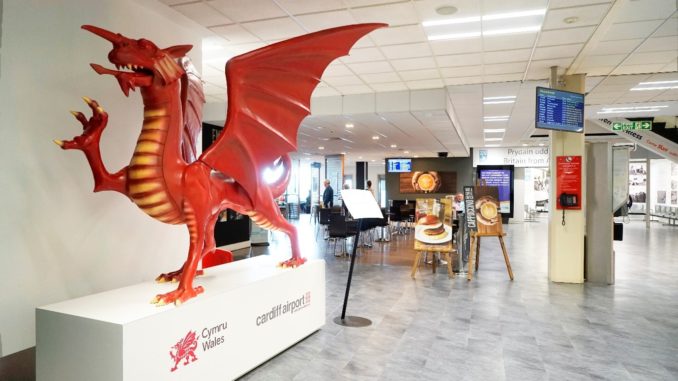 Salisbury Group, a leading provider of building energy and facilities management solutions, has completed a landmark contract with Cardiff Airport to transform its energy usage. The project will reduce lighting bills by over 50% and save around £1.7 million to 2030 – a direct saving for Cardiff Airport.
Cardiff Airport is one of the fastest growing airports in the UK. As the key national transport hub for Wales, it serves 18 airlines flying to over 50 direct destinations and over 900 connecting destinations. 1,468,000 passengers travel through the airport every year.
The contract supports Cardiff Airport's ambitious growth plans to increase the choice of flights and enhance the customer experience.
Through the contract, Salisbury Group fitted 3,200 new gold standard LED lamps and luminaires across the airport. It updated lighting in the passenger terminal, baggage collection zones, car parks and non-customer areas, including administrative offices and baggage handling areas. The existing halogen and fluorescent lighting units were removed and disposed of environmentally.
As well as fitting modern and sustainable lighting across the airport, Salisbury Group's energy experts developed a solution that future proofs it against higher energy prices. The company helped to secure preferential rates with leading suppliers by analysing the best solution that returned the most long-term value.
As a result of this successful project, Cardiff Airport and its customers are now benefitting from:
Substantially reduced lighting bills
Reduced carbon emissions
Better lux levels in key public-facing areas
Lower health and safety risks throughout the airport
Ed Swales, CEO, Salisbury Group said: "We are very pleased to have completed this important contract for Cardiff Airport. It is already providing financial savings and reductions in carbon emissions, enhancing Cardiff's position as the airport of choice. We are proud to have supported our client's vision to be an outstanding capital city airport, delivering an exceptional customer experience for all who use it."
Huw Lewis, Finance Director at Cardiff Airport said: "Cardiff Airport is on a path of continuous growth and we have an ambitious regeneration plan which includes investing in our people, facilities and services. The contract with Salisbury Group is contributing to our plan, through the transformation of lighting to a more efficient and sustainable solution. We are delighted it was completed on time and on budget, delivering immediate benefits for the airport and our customers."
www.salisburygroup.com