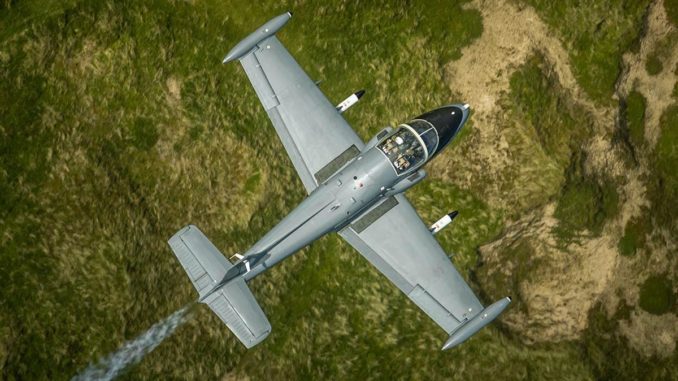 The UK Civil Aviation Authority (CAA) has announced that it is to lift restrictions on aerobatic displays for straight-wing ex-military aircraft.
The decision means that aircraft such as the DeHavilland Vampire and BAC Strikemaster are cleared to perform full aerobatic displays over land once again.
The restrictions, which were put in place following a crash at the Shoreham Airshow, will still apply to swept wing aircraft such as the Hawker Hunters, Folland Gnat and Mig 15 which all remain subject to limited aerobatic displays.
In the CAA's Air DIsplay Review they said "Following publication of the final Shoreham accident report and the enhancements to airshow safety introduced since 2015, precautionary restrictions on straight wing ex-military jet aircraft will be lifted. This will enable these aircraft to conduct full aerobatic displays at all UK airshows rather than the restricted displays they have performed for the past two years."
BAC Strikemaster display pilot, Mark Petrie, said "Myself and the rest of the team at Strikemaster Display UK are pleased that consideration has been given into the differing performance and handling characteristics between straight and swept wing jets allowing the overland aerobatic restriction to be lifted.
"We look forward to being able to offer a full display at any overland air shows this year."
The changes will come into force with a revised safety notice which will be issued on the 28th February 2018.