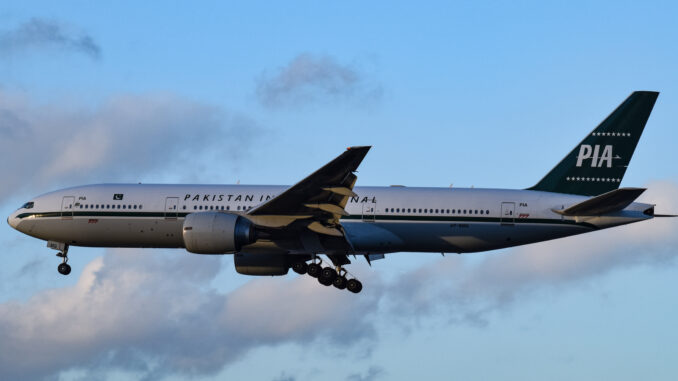 Pakistan International Airlines (PK/PIA) is grounding around 150 pilots who hold 'dubious' licences.
The move comes after Pakistan's Aviation Minister, Ghulam Sarwar Khan, revealed that almost a third of all pilots in the country have fake licences and are not qualified to fly.
An initial enquiry into the crash of a Pakistan Airbus A320 last month highlighted many irregularities with the airline.
The aircraft crashed when attempting a go-around procedure after it attempted to land 'gear-up' causing the engines to impact the runway.
The initial report raised questions about the competence of the crew who were allegedly distracted by a conversation about the Coronavirus.
A spokesperson for PIA said: "PIA acknowledges that fake licenses is not just a PIA issue but spread across the entire Pakistani airline industry,"
Mr Khan told the Pakistan Assembly that 262 pilots licenced in Pakistan did not take the exams themselves and paid others to sit them.
He stated "They don't have flying experience,".
The revelations also raise questions about pilots who are licensed in Pakistan and flying for foreign carriers.
PIA flies into the UK daily to airports including London Heathrow, Birmingham and Manchester.