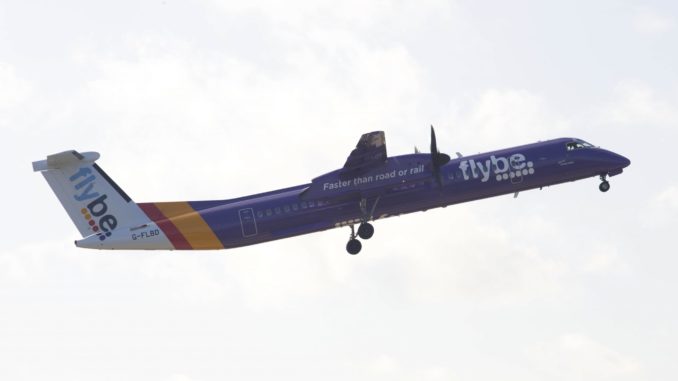 British Airways (BA/BAW) has today unveiled its annual travel predictions for the upcoming year in what it calls its "top 18 destinations for 2018".
The airline says that sporting events, new destinations and TV programmes all influence their top travel predictions. For example, the latest season of Game of Thrones has put Croatia firmly on the map, while a number of far-flung destinations rank among the top picks, including Barbados and Muscat.
From the 24th March British Airways is bringing back direct flights to the Seychelles instantly makes it one of the most desirable holiday destinations of 2018, Famed as some of the most idyllic islands on the planet, the Seychelles has something for everyone, whether you're a sun-seeker looking for serious relaxation, or a thrill-seeker wanting to scuba dive or trek through the jungle.
Claire Bentley, managing director of British Airways Holidays, said: "Savvy holiday-makers are always looking for top tips to explore the latest and coolest destinations. We've built up years of experience to offer deals to suit all travellers, from city breaks, to fly drives to multi-city tours.
"Our holidays won't break the bank and a deposit of just £150 will secure your break away."
Customers can use British Airways Holidays to tailor-make their itinerary; stopping off at cities around the globe, adding car hire where needed and booking accommodation from a huge choice of hotels.
SEYCHELLES
A paradise for honeymooners, families and sun worshippers, the Seychelles is famous for its beautiful beaches, crystal clear waters and colourful coral reefs. Made up of 115 diverse individual islands, there is something on offer for holidaymakers seeking ultimate relaxation or adventure, from snorkelling and scuba diving to wandering through exotic markets or relaxing on the blissful shores of the numerous white beaches. From March, British Airways is the online airline to fly directly to the Seychelles from the UK.
TORONTO
Treat yourself with a trip to Toronto, the biggest city in Canada and a metropolis with fantastic art, culture, sightseeing, restaurants and nightlife. Time your visit during the star-studded Toronto Film Festival, which draws global crowds and is one of the largest publicly attended film festivals in the world attracting over 480,000 people annually. With direct flights from London to Toronto year round, find your way to a vibrant city which is perfect during sunny summer days or snowy winter evenings.
NASHVILLE, TENNESSEE
A brand new route to Music City will be music to travellers' ears, as from May 2018 British Airways will be travelling directly from Europe to the home of country music and good living. Discover Nashville through its streets, stories, and the stars on its pavements. Must see's include the famous Bluebird Café and The Country Music Hall of Fame, whilst must do's include a whiskey tour of Jack Daniel's distillery followed by a huge traditional Southern meal of delicious crispy fried chicken and shrimp.
NEW ORLEANS, LOUISIANA
It has never been easier to get to New Orleans; the birthplace of jazz, rock 'n' roll and R&B. Famous for its Mardi Gras, make the most of the city by visiting during the historical celebrations to catch the popular parades and electric atmosphere. Plan a visit to the architecturally fascinating French Quarter, followed by an evening out on the monumental Bourbon Street.
SEOUL, SOUTH KOREA
The futuristic capital of South Korea, where modern skyscrapers and pop culture meet Buddhist temples and street markets, is a must-visit for 2018. Explore the fascinating culture of Seoul in one of the most authentic ways possible – through its local cuisine. For those who prefer an activity holiday, hiking is a popular activity in Seoul, and there are world-class golf courses and ski resorts within driving distance. Snow sport lovers should plan to visit in February to tie in with the Winter Olympic Games being held in PyeongChang.
NEW YORK
Wake up in the city that never sleeps by treating yourself to a long weekend in New York in 2018. With an iconic skyline, energetic nightlife, bounty of museums and endless shops, a trip to the Big Apple is guaranteed to leave you dazzled, and you'll find it easy to see why it's been voted The Best City in the World
OAKLAND, CALIFORNIA
Oaklands booming tourism this year, particularly among millennial travellers, has raised its profile and helped it hit the hotlist for 2018. The city offers museums and historical sites, a vibrant arts scene, innovative restaurants and bars, and boutique shops. Catch the train for a short journey to San Francisco, a small city which is big on food, eclectic sights and history.
MALTA
Discover the remarkable history, glistening hidden coves and timeless villages by visiting Malta, one of the smallest countries in the world and a melting pot of Mediterranean culture. Made up of three tiny Islands on the southern edge of Europe, a must-visit is Valetta, Malta's capital and a 2018 European Capital of Culture. This remarkable city is small and easy to explore on foot, bursting with ancient palaces and baroque churches.
RUSSIA
From party capital Moscow to culture capital St Petersburg, Russia is a brash, exciting and fascinating place to visit blessed with so many cultural and national treasures that it would take several trips to see them all. Take advantage of British Airways flights to Moscow and St Petersburg, which are both proud host cities for the 2018 Fifa World Cup
CROATIA
Croatia's rare blend of glamour and authenticity have made it one of Europe's hottest holiday destinations. Customers can fly British Airways to the fashionable setting of Game of Thrones, Dubrovnik, to the coastal city of Pula and to the capital Zagreb. Festival fans will be delighted to know that, with no Glastonbury happening in 2018, British Airways flies directly to Split. Situated at the heart of the Dalmatian coast, this city is bursting with energy and a charming Mediterranean vibe set against a backdrop of pine-fringed coastline and mountainous landscape and is a convenient driving distance to Hideout festival, a leading European music festival.
SANTIAGO, CHILE
Stretching 4,300km from the driest desert in the world to massive glacial fields, few countries can boast the rich contrast of Chile. Santiago provides the perfect base, a colourful and cultural feast for the senses. By day the sights, vineyards, coastline and mountains are all within easy reach of this city, whereby night the streets are thronging with partygoers. British Airways now offers direct flights to Chile's leafy capital.
INVERNESS, SCOTLAND
A small and compact city, Inverness is the gateway to the Scottish Highlands, a diverse and spectacular region of wilderness renowned for its lochs, sweeping glens, imposing mountains and rugged coastline. Ideal for adventurous holidaymakers, the highlands offer mountaineering and climbing during the summer and, and skiing at Aviemore in the winter months. For a more relaxing day trip, Speyside is located just south of Inverness and has the largest concentration of whisky distilleries in Scotland. With British Airways offering direct daily flights to Inverness, customers can be in Scotland in no time
TALLINN, ESTONIA
2018 will mark the 100th Birthday of the Republic of Estonia, with celebrations aplenty across the country. These will be lead by the capital, Tallinn, a vibrant city whose historic centre has a UNESCO World Heritage status. Fusing modern and medieval with its ancient cobbled streets, glass skyscrapers, baroque palaces and trendy cafes, Tallinn is a fairy-tale city which is perfect for a weekend break.
LISBON, PORTUGAL
The Portuguese city of Lisbon sits on several hills rising from the northern banks of the Tagus river. A beautiful and historic city, a mini-break to Lisbon offers traditional colourful culture and beautiful beaches alongside a modern foodie scene and busy nightlife amid picturesque, pastel coloured surroundings.
MYKONOS, GREECE
A firm favourite amongst sunseekers, Mykonos is a must-visit due to its picture-perfect beauty, fascinating history, spectacular beaches, cultured old town and white-washed villages. By day, holidaymakers enjoy snorkelling, diving and exploring the hidden coves and beachfront bars whilst waiting for night to fall, when some of Europe's best nightclubs come to life. British Airways offers both flights and holidays to this designer island.
COPENHAGEN, DENMARK
Budding explorers must take a visit to Scandinavia's coolest capital. Innovation is the theme here in Denmark's capital city, which is home to a thriving design scene, new and old architecture, quirky bakeries and pop-up bars. Perfect for a long weekend, visitors should take a stroll into Tivoli Gardens, stop by and see The Little Mermaid by the coast and relax by the harbour.
MUSCAT, OMAN
Those seeking out the modern face of Arabia while still wanting to sense its ancient roots will enjoy the magic of Muscat, Oman's charming capital city. The balance between tradition and modernity is well established, with medieval forts, palaces and bazaars sitting beside modern malls and opulent resorts. Visit the Mutrah Souq where Muscat comes to life with clouds of incense, glittering gold jewellery and precious Omani artefacts.
BARBADOS
Discover the best of Barbados with British Airways direct flights. Ringed by glittering azure waters, white-sand beaches fringed with palm trees and lush greenery, this genteel island makes for a truly special holiday. Those looking for action will find exhilarating watersports, whilst those looking for relaxation will love the sandy shores and gentle surf. Soak up the history in Bridgetown, enjoy a spot of afternoon tea at a 17th-century plantation before heading to the legendary Fish Fry for dinner. Wander the scene with a Barbadian rum whilst enjoying the energetic Calypso background music.
For more information or to book visit britishairways.com