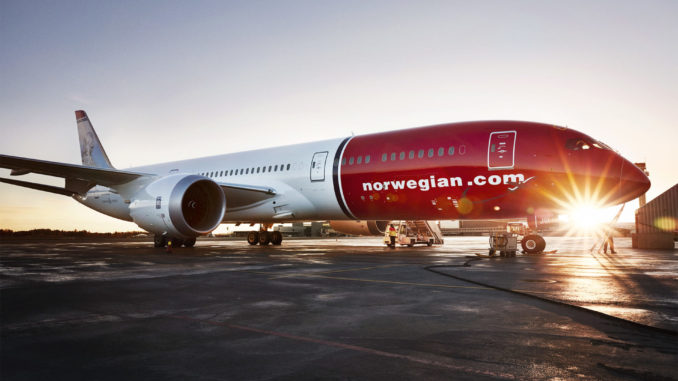 Over last the two decades, Aviation globally has completely changed. It is now something that is easily accessible to everyone. But as it is getting harder and harder to differentiate between the legacy airlines and low-cost budget airlines, are we now witnessing the slow demise of the legacy carriers as we know them?
The most well-publicised alteration to airline service as of late has been British Airways.
The days of complimentary food and drink on board their short haul flights have been replaced with a buy-on-board service. BA has also announced plans to increase the density of their 777's on their Gatwick based fleet (initially) from 9 abreast seating in World Traveller Plus (Economy) to 10 abreast. This, however, is something they initially trialled on their original 777's back in the 1990's and was met with great criticism. Although, these new seats, whilst narrower, will be similar in style to the refurbished seats currently found on 18 777's and all 777-300ER's based at Heathrow complete with the brand new Thales IFE system. This will be a great improvement on the old 777 style seats. Heathrow is rumoured to see the newer configuration 777's as well – however, the lower density aircraft with a high business class configuration are unlikely to be changed.
The new configuration will see the Club World seats decrease from 40 to 32, World Traveller Plus increase from 24 to 48 and the total configuration increase from 280 to 332. Norwegians 787-8's are operated with 291 total seats and their 787-9's operate with 344
British Airways are clearly concerned as to how Norwegian with their shiny new 787's are rapidly expanding from Gatwick. Having recently expanded into Singapore and shortly expanding into Buenos Aries, British Airways clearly feel nervous that their monopoly on these routes are coming to an end.
The low-cost long-haul model has proven a tricky one for airlines to master – until now. Air Asia X and Oasis Hong Kong Airlines came to London promising to revolutionise long-haul travel – this, however, was short-lived. The incredible dominance of the legacy carriers such as Malaysian Airlines and Cathay Pacific with their multiple daily flights and onward connections, not to mention them flying from the better connected, better geographically placed London Heathrow, made them far more attractive. The for mentioned airlines were also operating older aircraft – Oasis with their 747-400's and Air Asia X with their A340-300X's.
Have Norwegian Airlines cracked the mystery code? It seems so. The 787 has proved to be the ultimate aircraft for operating long-haul routes at low cost. However, BA claim that their higher density 777's will have a lower cost per seat than Norwegians 787's.
Norwegian offer a buy-on-board service, similar to their short haul fleet. You can fly in their premium cabin whereby you will receive a meal (included).
So you ask, what is the difference between Norwegian Long Haul and British Airways? Well, both airlines have a frequent flyer program (of sorts). The BA executive club has gone through many changes of late. Norwegian allow customers to collect Cash Points (similar to BA's Avios) and spend them on flights. British Airways still offers customers complimentary bar service and meals on their long-haul flights and will soon reintroduce a hot second meal on longer flights, whilst Norwegian offer their customers the opportunity to purchase food and drinks through an at-seat ordering system through a passenger seatback screen.
Only a few months ago, budget airlines did not offer any connections – in recent months Norwegian has taken advantage of Gatwick Connect with EasyJet. This now enables EasyJet customers to book a through ticket from a European destination onto an EasyJet flight but with minimum cost to the airlines – unlike the costly flight connection facilities with most other airlines and airports.
Many people in aviation have criticised the worlds legacy carriers as trying to become low-cost airlines. However, it is what we want. As the travelling public, we no longer care about getting a free meal on a 2-hour flight, and to be honest, we don't care for it on an 8-hour flight to New York. We are indirectly telling the airlines that there are only two things we want. 1 – get there safely and 2 – as cheap as possible. Hence why BA only a few years ago was seriously struggling when compared to the roaring success of EasyJet and Ryanair. Now BA is making massive profits. Any other industry changes to the market demands. You only have to look at retail with the likes of Waitrose and M&S lowering their prices and offering budget ranges to compete better with the likes of Aldi and Lidl. So why shouldn't the airlines do the same?
The changes that British Airways will be making should be welcomed. Airlines have got to change with the times, otherwise, we lose them. Think back to the American giants like PanAm and TWA. Primarily down to the increased competition due to the deregulation of US airspace, they went bankrupt. But there was plenty of space for them. So why did they go? They failed to change and adapt to what the customer wants.
In summary, legacy airlines are here to stay but in a completely reformed state.