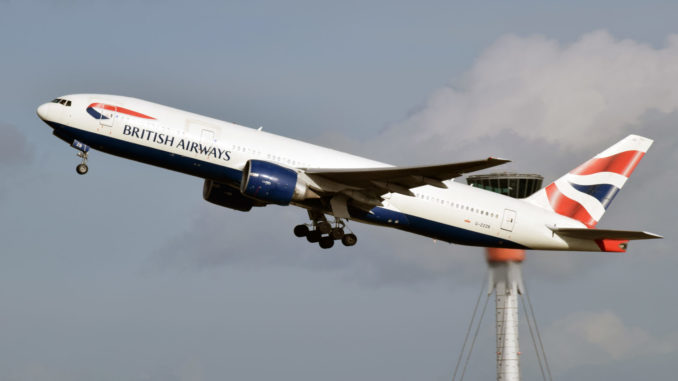 British Airways (BA/BAW) has today retired its first Boeing 777-200 from the fleet as it continues its fleet renewal program.
Boeing 777-200 G-ZZZC left London's Heathrow airport at 10:07 as BA9171 to make its short hop to South Wales where it will be parted out and broken up at St Athan airfield.
'Zulu Charlie' joined the British Airways fleet in November 1995 straight from Boeing and was the 15th Boeing 777-200 to come off the line in Seattle.
Powered by two General Electric GE90 engines, the biggest of their kind at the time of launch, the aircraft has served with the airline carrying passengers worldwide for over 24 years.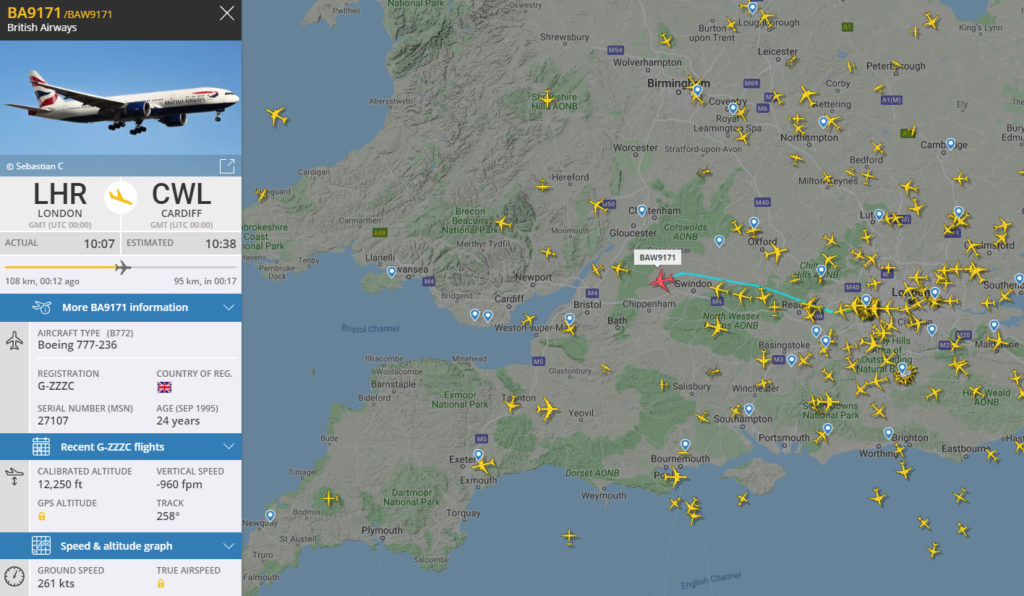 The Boeing 777 or Triple 7 was a groundbreaking airline when it was launched offering capacity similar to bigger quad jets but significantly reduced fuel costs paving the way for modern long-range twinjets such as the 787 and A350.
This isn't the beginning of the end of the 777 with British Airways though as they are one of the biggest users of the type with 46 777-200 and 12 of the bigger 777-300 types.
They are also expecting the next generation 777, the 777X to join the fleet in the next few years as its parent company, International Airlines Group has 42 on order.