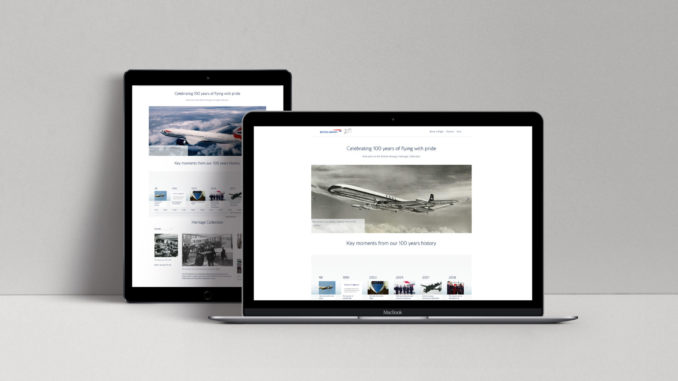 British Airways (BA/BAW) has launched an online archive to share iconic images from across its 100 year history.
The British Airways Centenary Archive Collection has been launched as part of its centenary celebrations which also saw 4 aircraft in its fleet painted into BOAC, BEA and retro BA liveries (NEGUS/Landor).
The online collection showcases moments of British Airways history from its first ever international flight as Aircraft Transport and Travel Limited (AT&T) on August 25, 1919 through to majestic images of Concorde, the world's only supersonic airline of which British Airways was one of only two airlines to operate it.
The collection also includes images and videos of aircraft throughout the decades as well as close-up photographs of uniforms worn by generations of cabin crew and pilots.
Alex Cruz, British Airways' Chairman and CEO, said: "Air travel has always been about connecting people around the world, and this website will share the stories, achievements and memories of 100 years of British Airways history.
"Since 1919, British Airways and its forerunners pioneered commercial air travel, and our Centenary Archive Collection will continue to evolve as we look forward to the next 100 years of aviation."
The online collection can be found at the British Airways BA100 Centenary Hub and is a must visit for anyone with an interest in aviation.
The British Airways Heritage Collection is managed by retired British Airways' colleagues based at the airline's head office near Heathrow.  It comprises hundreds of thousands of documents and pieces of memorabilia from British Airways and its predecessor companies British Overseas Airways Corporation (BOAC), British European Airways (BEA), British South American Airways (BSAA) and the pre-war Imperial Airways and British Airways Ltd.