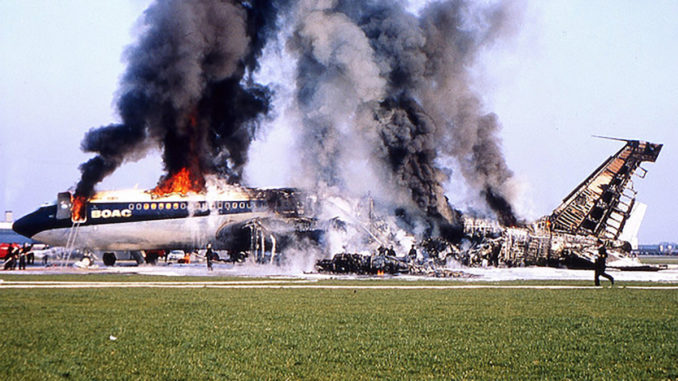 British Airways is sponsoring a blue plaque to honour BOAC Stewardess Barbara Jane Harrison.
Barabra was an air hostess on BOAC flight 712 which caught fire shortly after takeoff from London Heathrow (LHR/EGLL) airport when an engine detached from the aircraft.
The aircraft, a Boeing 707 G-ARWE was due to operate to Sydney via Zurich but returned to Heathrow for an emergency landing on the 8th April 1968.
Once on the ground, Barabara helped evacuate passengers before going back into the burning aircraft to help rescue an elderly disabled passenger who was still on board.
Sadly, her selfless action resulted in her losing her life at the age of 22.
Alex Cruz, British Airways' Chairman and CEO, said: "All of us at British Airways are indebted to Barbara Jane Harrison. Barbara's selfless actions more than 50 years ago were an incredible act of heroism and we are honoured to have been able to sponsor her Blue Plaque."
The plaque was unveiled at Bradford City Hall in Centenary Square by Barbara's sister and it will be permanently sited on the wall outside Barbara's former home.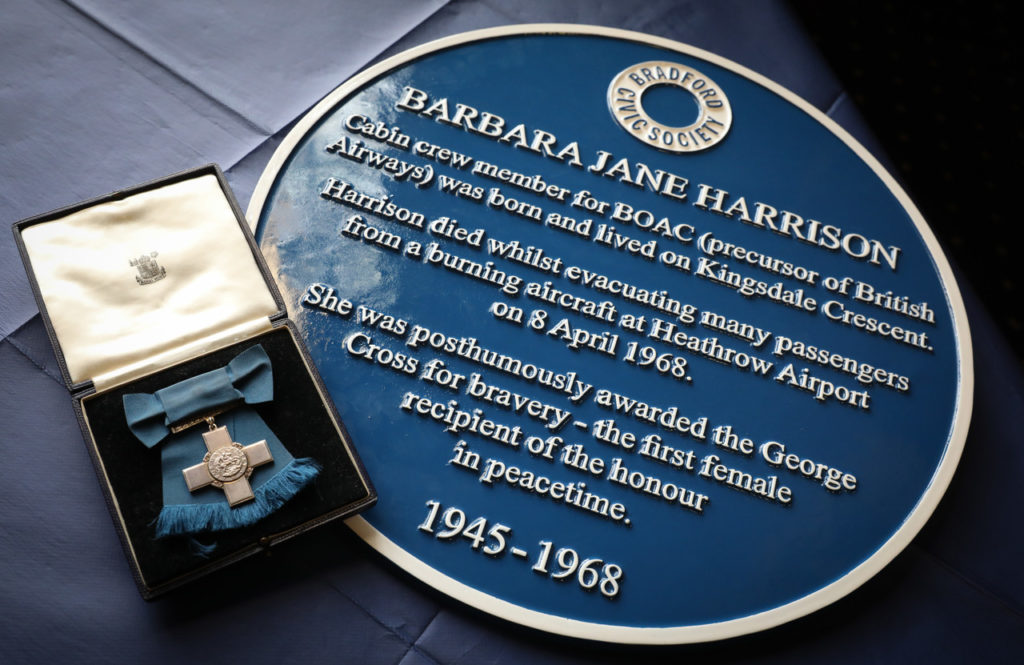 Si Cunningham, Chairperson of Bradford Civic Society, said: "Barbara Jane Harrison's remarkable act of bravery must never be forgotten, so we are delighted that her city of birth is now able to honour her with a permanent Blue Plaque. Jane is regarded as a truly great Bradfordian and is someone we are all immensely proud of. Her Blue Plaque will be seen by thousands of people and will ensure that her name is known and respected for generations to come."
Barbara was posthumously awarded the George Cross for her bravery, one of only four women to have ever received the honour and the first in peacetime.