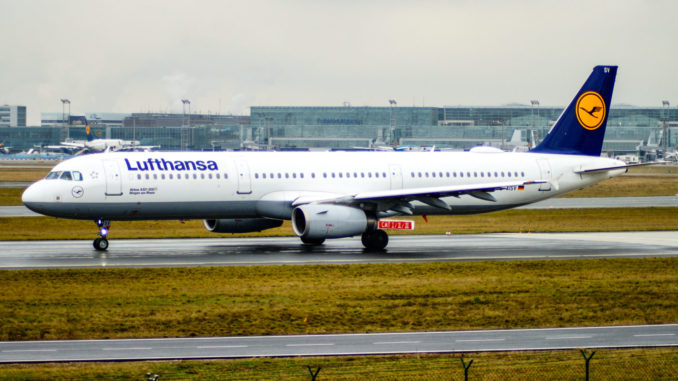 German airline Lufthansa (LH/DLH) is to commence flying from Bristol Airport (BRS/EGGD) next year with the launch of a direct service to Frankfurt (FRA/EDDF).
Frankfurt is a popular destination for British travellers and business and has been on one of the few major German cities not served from the regional airport since BMI Regional ceased trading.
Andreas Koester, Lufthansa Group Senior Director of Sales in the UK, Ireland and Iceland: "We are thrilled to announce the launch of the service from Bristol to one of our major hubs in Germany, for summer 2020. The route will not only connect leisure travellers to the cultural city of Frankfurt, plus facilitate ease of onward travel, it will also attract additional business travellers to Germany's financial centre. With the UK being such a vital market for us, we recognise the importance of reinforcing our commitment in this region and are delighted to be able to do so."
The route is due to start in the Spring and will operate twice-daily from 30th March 2020 using an Embraer E190 Regional Jet.
Nigel Scott, Business Development Director, Bristol Airport, said "I am delighted Lufthansa is commencing the new route to Frankfurt from spring 2020. Lufthansa is a major global airline and the new double daily service from Bristol Airport opens up a wide range of European and worldwide connections to our customers. Frankfurt is a great city whether for business or leisure and the link between Bristol and Frankfurt allows us to promote the South West and Wales region to visitors from Germany and beyond. Today's news announcing a new airline and a new route from Bristol Airport is a strong indication of the demand in the region and Lufthansa's commitment to extend scheduled services within the South West and future route opportunities."
The flights leave Bristol Airport at 0935 and 1750 and arrive in Frankfurt at 1210 and 2025 respectively. Return flights depart Frankfurt at 0820 and 1630, arriving Bristol at 0900 and 1710.